Products Catagories
News & Events
Contact Information
Products
Economic Tabletop 1 Color Ink Cup Pad Printer

Model: EP-TP100T
Price: USD1500
Description:
Economic Tabletop 1 Color Ink Cup Pad Printer
Desktop ink cup pad printer EP-TP100T is well suitable to pad printing on pens, toys, cups, cosmetic container, gift crafts, ball, mobile phone keypad, computer keyboard, household appliances ect.
1. Model NO: EP-TP100T
2. Operation: Pneumatic
3. Printing Colors: 1
4. Plate area: 100*215mm
5. Cup diameter: Φ 90mm
6. Max printing area: 80*90mm
7. Max printing speed: 1700PCS/H
8. Wattage: 220V/ 50HZ-110V/60HZ
9. Machine size: 560*360*600mm(LxWxH)
10. Machine weight: 48kg
11.Packing Size:63*42*73CM
12.Gross Weight:53KG
13.Volume Weight:70KG
Free Fitting:
1. One pcs steel plate
2. Two pcs silicone rubber pad
3. A suit tool
4. English operating instruction


It is with closed ink cup, can save 60% ink and 90% thinner comparing with open ink plate.
desktop pad printer with close ink cup has exterior beautiful, small, easy operateing, high quality, environment friendly /acceptable, competitive price, useful for small products, same as toys, pen, stationery, gift, elc products...

1. Controlled by microprocessor for easy operation.
2. Five-digit auto counter built-in;
3. High intensity coin aluminium machine structure frame;
4. Sealed cup is used for ink covering and store, Keep ink viscidity stabilization and environment clean;
5. Independent pads up/down stroke and speed adjustment;
6. Printing speed adjustable to fulfil various printing requirements;
7. "Inking twice, printing once"for thick ink film;
8. Able to sweep forward/backward without lowering pad to avoid ink drying at intervals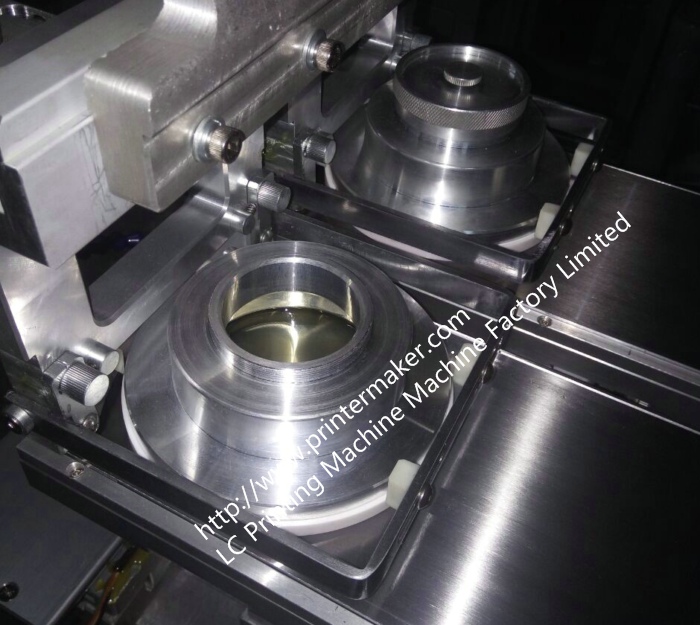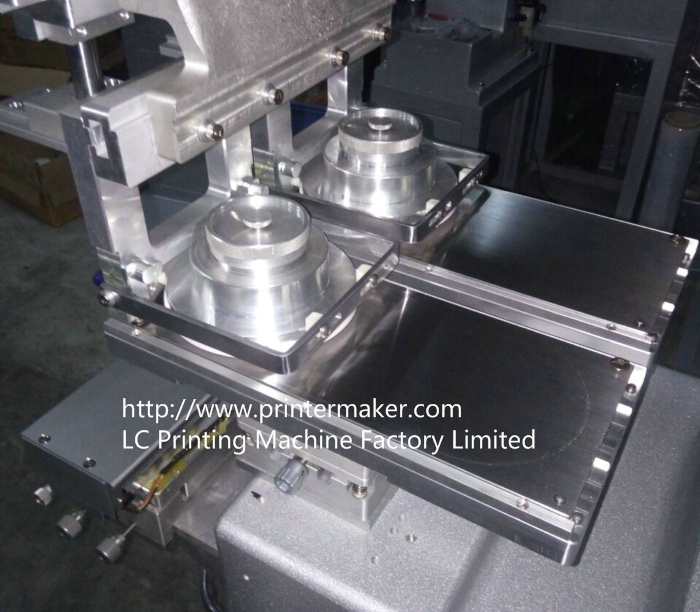 Related Product
Hot Product