Products Catagories
News & Events
Contact Information
Products
Desktop Single Color Screen Printing Machine with 4 Stations

Model: MSP-1020RC
Description:
Desktop Single Color Screen Printing Machine with 4 Stations
Model number:MSP-1020RC
Printing area:100*200MM
Worktable size:130*230mm
Printing speed:1500PCS/Hr
Machine size:80*74*110cm
Gross weight:150kgs
MOQ:1set
Payment terms:T/T,Paypal or Western Union
Package way:plywood
Delivery way:by Ocean or By air
Lead time:within 7 workdays
Application:
This is tabletop screen printing machine, special design for high speedd, high precison screen printing. It adopted Mechanical from cam separator TAIWAN to make roraty table. It can rotate quickly without shock. You can upload and download products when printing, that can be reduce the stop time of machine. The max printing speed can be up to 1500pcs/hr. It's very suitable for big quantity screen printing.
Function:
Specifications:
1. IC with touch panel program action programming;
2. Aluminum casting body with metal coating;
3. Auto 4-digit counter, calculate printing quantity;
4. Double pillar up/dowm struture, making sure precision and stable;
5. Transverse stroke can be adjusted, using Taiwan sensor to limit;
6. Squeegee, flood bar can set as any angle;
7. Squeegee constant pressure, keeping printing pressure stable;
8. T-slot worktable, convenient to install jig;
9. Installing CEC buffer, making sure printing stable;
10. Action mode: Auto semi-auto manual;
11. Start up: Panel pedal;
12. Squeegee pressure control: Pressure regulating valve;
13. Vertical driven: Pneumatic;
14. Transverse driven: Pneumatic;
15. Max printing area: 100*200mm;
16. Worktable size: 130*230mm;
17. Transverse stroke: 400mm;
18. Vertical stroke: 100mm;
19. Rotray table diameter: 450mm;
20. Max height of product: 50mm;
21. Rotary table workstations: 2PCS 4PCS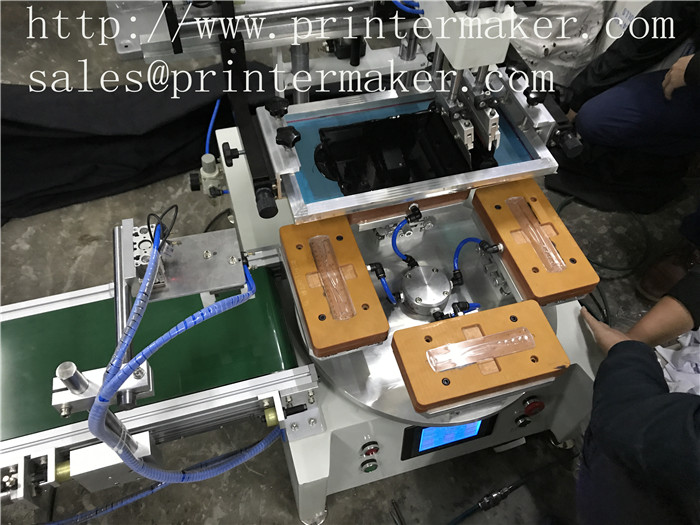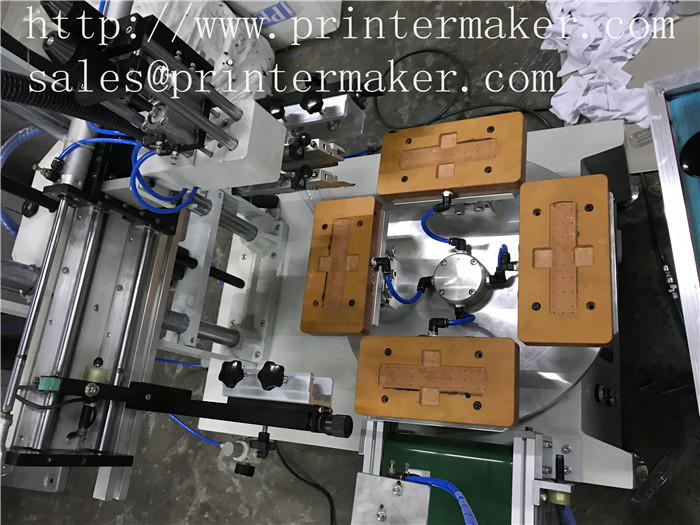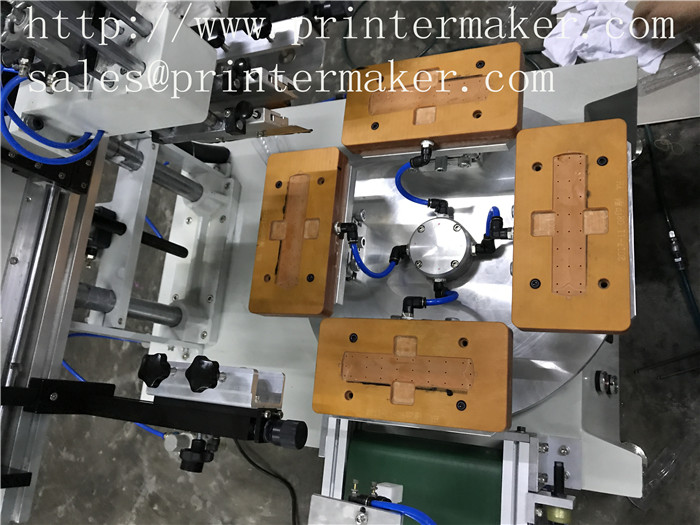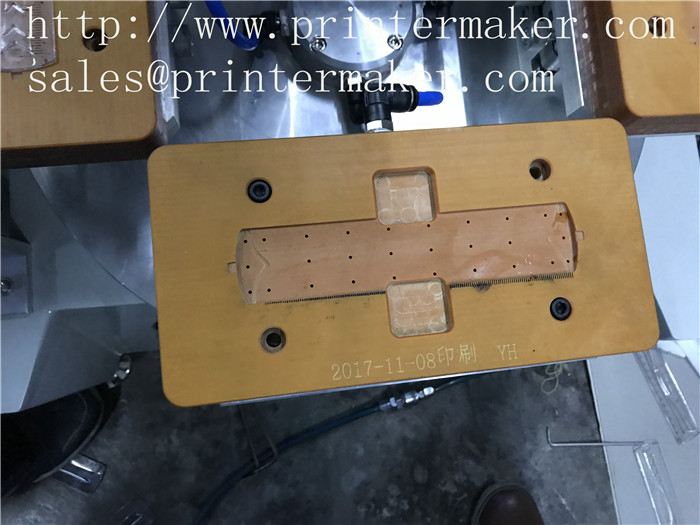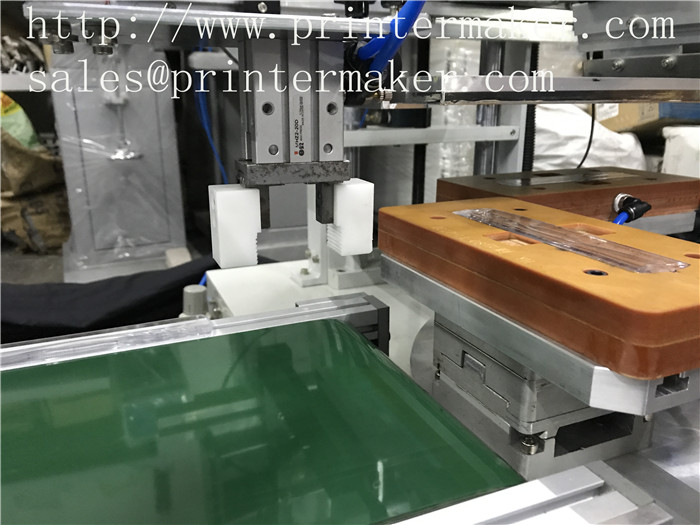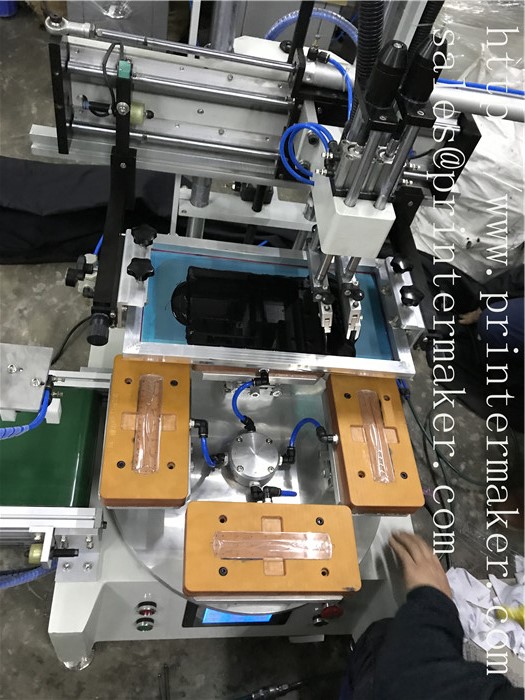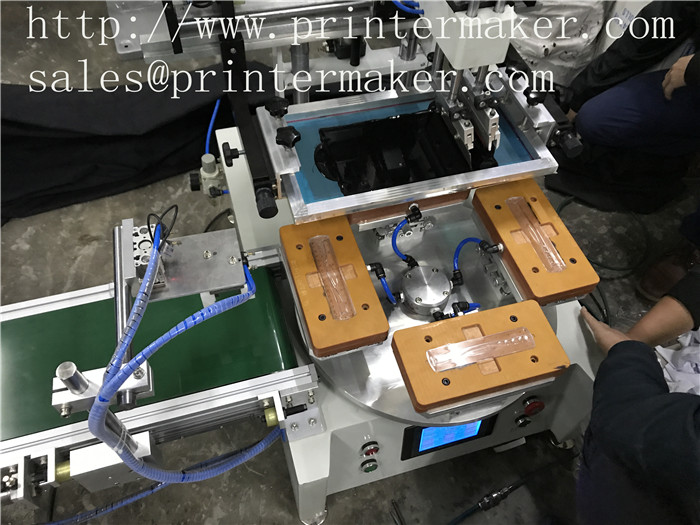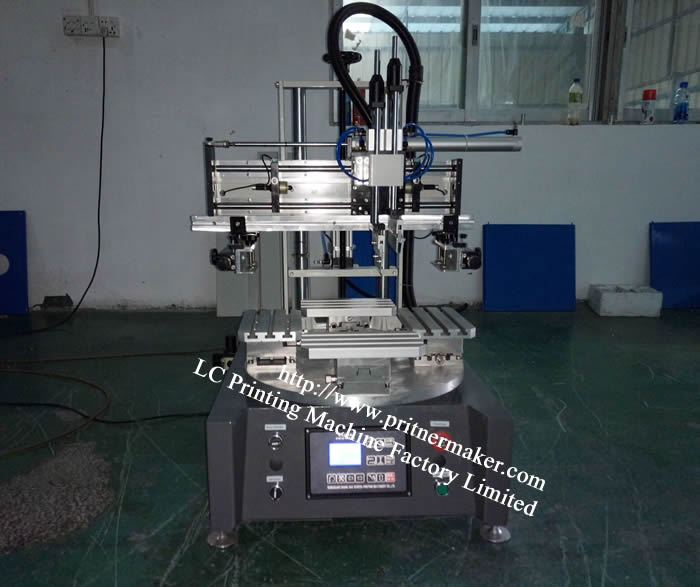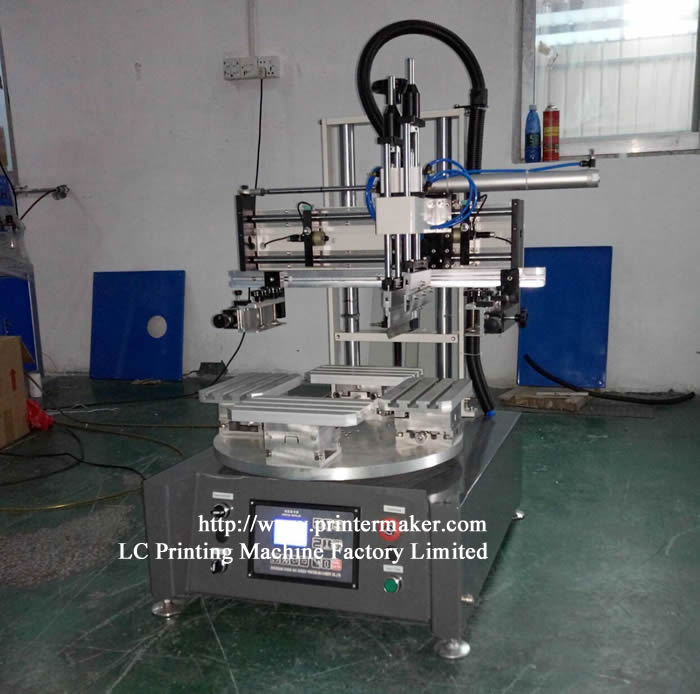 Related Product
Hot Product
Didn't find what you are looking for?
Send your inquiry
.
Desktop Single Color Screen Printing Machine with 4 Stations Manufacturer
search on:
Google
,
Yahoo
,
Msn