Products Catagories
News & Events
Contact Information
Products
4 Color 1 Station Press Printer with Metal Stand

Model: NRSP-401F
Price: USD600
Description:
4 Color 1 Station Press Printer with Metal Stand
This 4 Color 1 Station Single-Rotary Screen printer with metal stand can simultaneously install four screen plates and the screen Holder can rotate independently after installation, which is available for four colors' overprinting and making progressive proofs of screen printing business. It will be a good choice for colorful printing.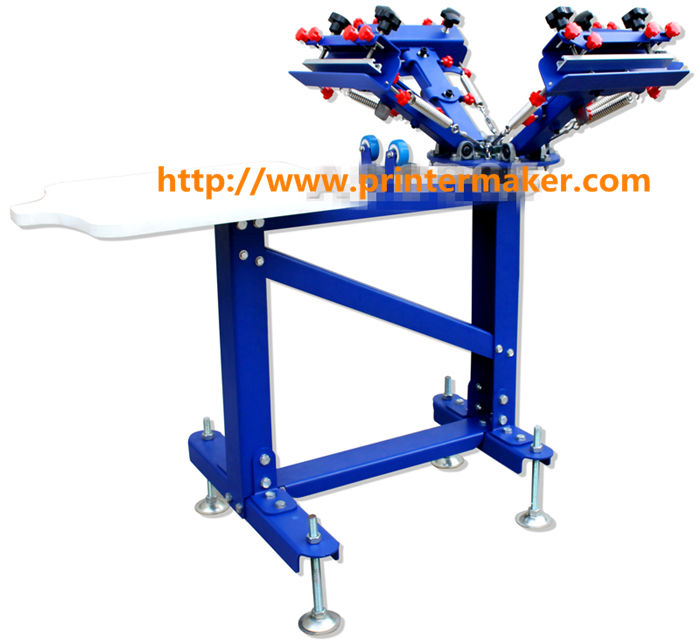 New Function Description
Comparing with the original 4 color 1 station printer, this new type machine has a function of micro-adjust/registration. If you want to do precise color matching, you can use those small red handles to move the screen frame right or left slightly. The metal stand could make sure the printer more stable when you work on it.
Applications
They can print onto clothing (especially for T-shirt), woven fabric, metal, paper, copybook, plastic, circuit board, wood, glass, ceramic tile, leather and other plane printing substrates, which is especially suitable for small businesses and individual printing shop.
Table Type and Combinatorial Design Saves Place and Convenient for Transportation.
The frame can Rotate Arbitrarily in 360 Degree.
Equipped with Four Handles on Both Sides of the Chuck, use to djust the Screen Printing Frame 
Fe
atures
Table type and combinatorial design saves place and convenient for transportation.
Adjustable double-spring devices are available for screen frames of different weight.
Screen clamp can be moved up and down, which is suitable for screen frame within 1.2" (3cm) thickness.
Big supporting device keeps the machine stable and in balance.
All-metal construction, advanced electrostatic spraying and electroplating, durable, easy to clear and no rust.

Equipped with full set of installing tools, manual instructions, installation and operation videos.
Excellent packaging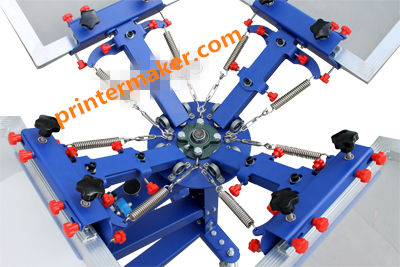 Parameter:
Platen size:45*55cm(18*22inch) 
Machine size: 140*91*96cm/55*35*37inch 
Net weight:45kg/100lb 
This machines includes 2 boxes 
1# 60*50*27cm/24*17*11inch 0.08m3 27KG/60lb 
2# 75*66*26cm/30*26*10inch 0.13m3 27kg/60lb 
Total volume: 0.21m3 
Gross weight: 54kg/120lb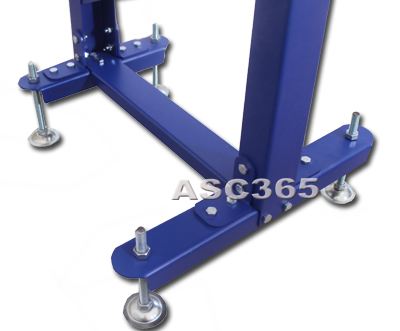 Function Introduction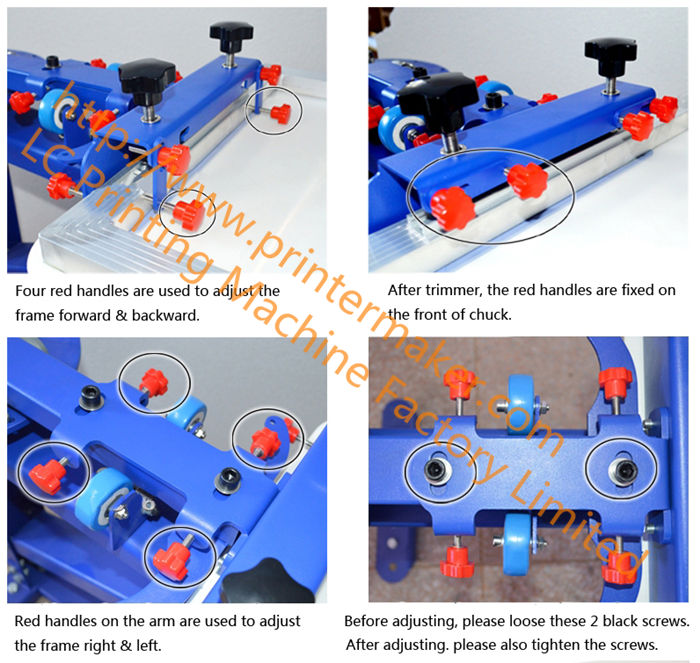 Product Details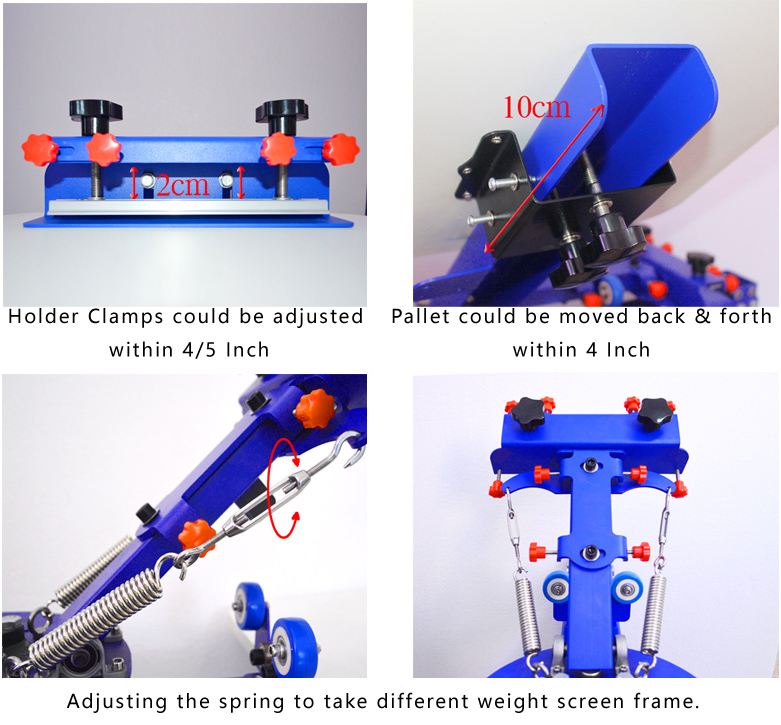 Related Product
Hot Product