Products Catagories
News & Events
Contact Information
Products
3 Color 1 Station Floor Type Screen Press with Dryer

Model: NRSP-301IRF
Price: USD790
Description:
3 Color 1 Station  Floor Type Screen Press with Dryer
This Floor Type 3 Color 1 Station printer is newly R&D by our company, it is 3 color over printable and there  is  a infrared flash dryer between the arms, it will be very convenient for you to print and dry out. The flash dryer & screen frame can both rotate in 360 degree, you don't need an extra flash dryer. saving money and improve work efficiency! This is  really a good news for screen printing industry!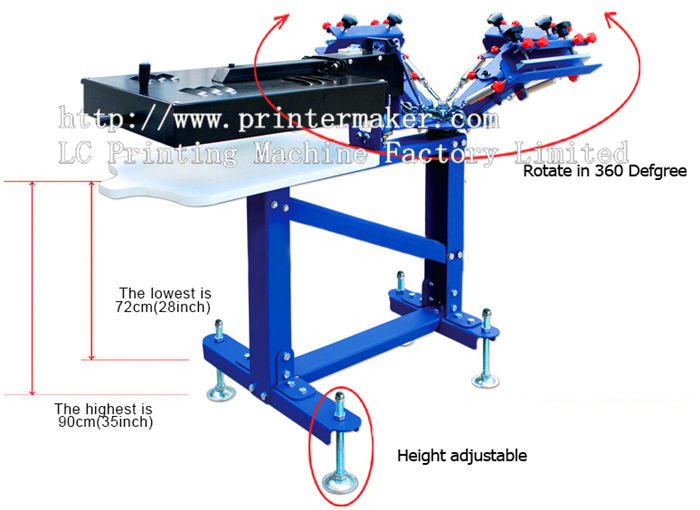 New  Function
This new type machine has a function of micro-adjust. The metal stand could make sure the printer is stable when you doing press work.  If you want to do color matching, you can use those small red handles to move the screen frame right or left slightly.  The clamps on the holder could also be adjust within 2cm.It will be a good choice for colorful printing.
* Height of the flash dryer  could be adjusted.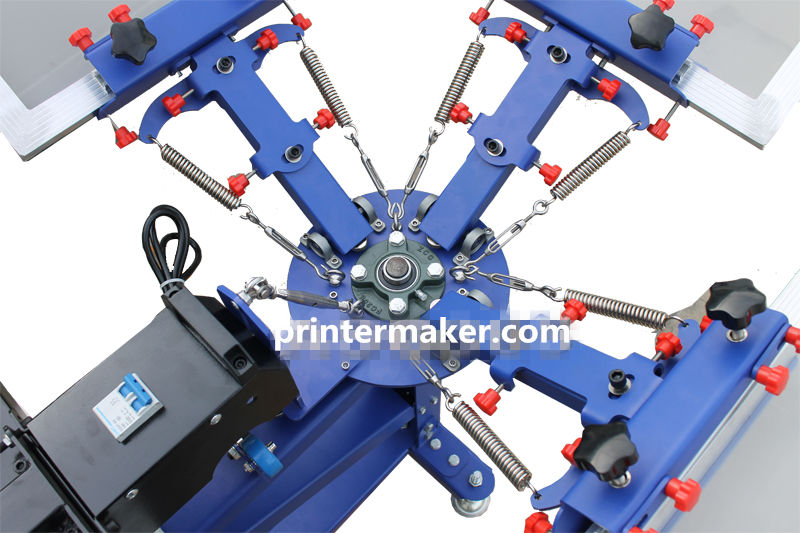 Parameters
Adjustable range for the screen frame clamp: 0.8" / 2cm.
Adjustable range of the  dryer head: 5.5"/14cm
Pallet bracket could be moved within 4" (10cm)
Dryer size : 49*45*8cm(19*18*3inch)
Platen size:45*55cm(18*22inch)
Machine size:130*91*96cm(50*35*37inch)
Net weight:52kg /115lb
This machines includes 3 boxes
1# 60*50*27cm(24*20*11inch) 25KG(55lb)
2# 75*66*26cm(30*26*10inch) 27KG(60lb)
3# 77*50*24cm(30*20*9inch) 12KG(26lb)
Gross weight:64kg/142lb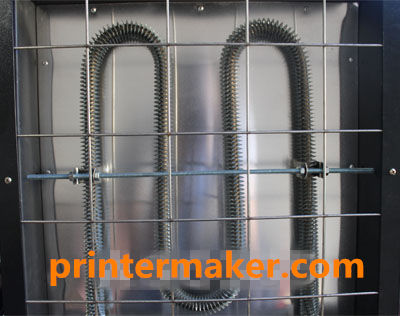 Applications:
They can print onto clothing (especially for T-shirt), woven fabric, metal, paper, copybook, plastic, circuit board, wood, glass, ceramic tile, leather and other plane printing substrates, which is especially suitable for small businesses and individual printing shop.
Table Type and Combinatorial Design Saves Place and Convenient for Transportation.
The frame & flash dryer can rotate arbitrarily in 180 Degree
Equipped with Four Handles on Both Sides of the Chuck Adjust the Screen Printing Frame
Function Introduction: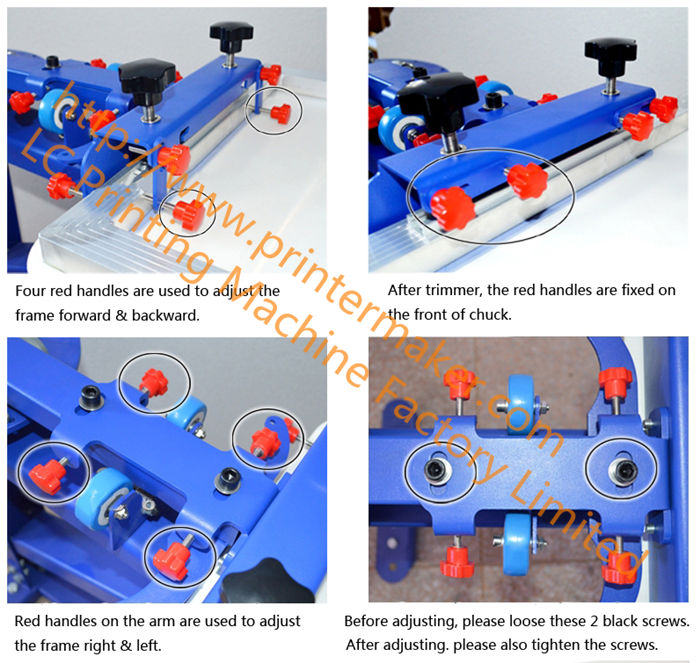 Product Detail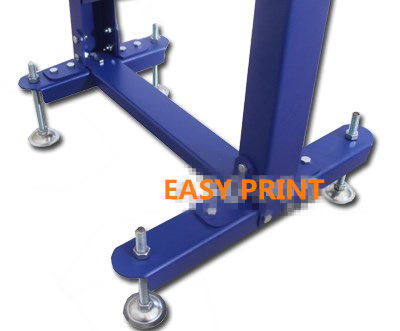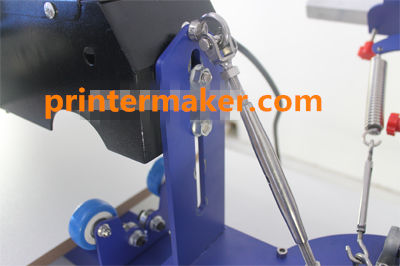 Related Product
Hot Product