Products Catagories
News & Events
Contact Information
Products
1-Color Ink Tray Pad Printing Machine


Model: S1
Description:
1-Color Ink Tray Pad Printing Machine
Specifications︰
S1
1.Max Plate Size:100x150mm 
2.Speed (Pieces/minute) :30
3.Machine size(L x W x H):72x55x138cm  
4.Net Weight:105kg; Gross Weight:150kg 
5.Air Pressure(bar): 5
6.Power: 220V/50Hz 60w
7.Dimensions: 720x460x1380mm;
8. Package dimension:850×580×1460mm;
Advantages︰
1. Microprocessor control for each function ;
2. 4-Digit auto counter built-in;
3. Coin aluminium structure ensures sturdiness;
4. ink roller used for ink applying ;
5. Independent stroke and speed adjustment for pad up/down;
6. Auto balanced doctor blade ensures that ink can be scraped cleanly and completely;
7. Adjustable printing speed meets different printing requirements;
8. Ink roller keeps working while pad doesn't lower down avoid ink dry;
9. 1-pad plus 1-ink tray ;
10. One ink trays can be adjusted separately.
Machine Fittings︰
1.Two 4"*6" plates,
2.One pads
3.One blades
4.a tool box.
Machine Updated Description:
1: Ink tray system updated to ink well system for better environmental protection.
2: Ink tray could be widen to the size of 150*150mm, 300*150mm for bigger printing size.
3: Adding the shuttle working table for acted as two colors pad printer with shuttle.
4: Pneumatic double head pad printer needs two pieces of rubber pads, two pieces of steel plates, one set of tooling ( Be made based on provided sample)
5: Ink, Thinner (function as thinning the ink)
6. Equipped with SMC& Festo Pneumatic Parts
Application:
This pad printer is featured by the higher working capacity. It is also suitable for those products with high printing size requirements. The ink tray and rubber pads could be changed for multi color's printing. Widely used for logo printing on surface such as electronic products, plastic shell, hardware products, stationary, gift set, artistic products, toys etc.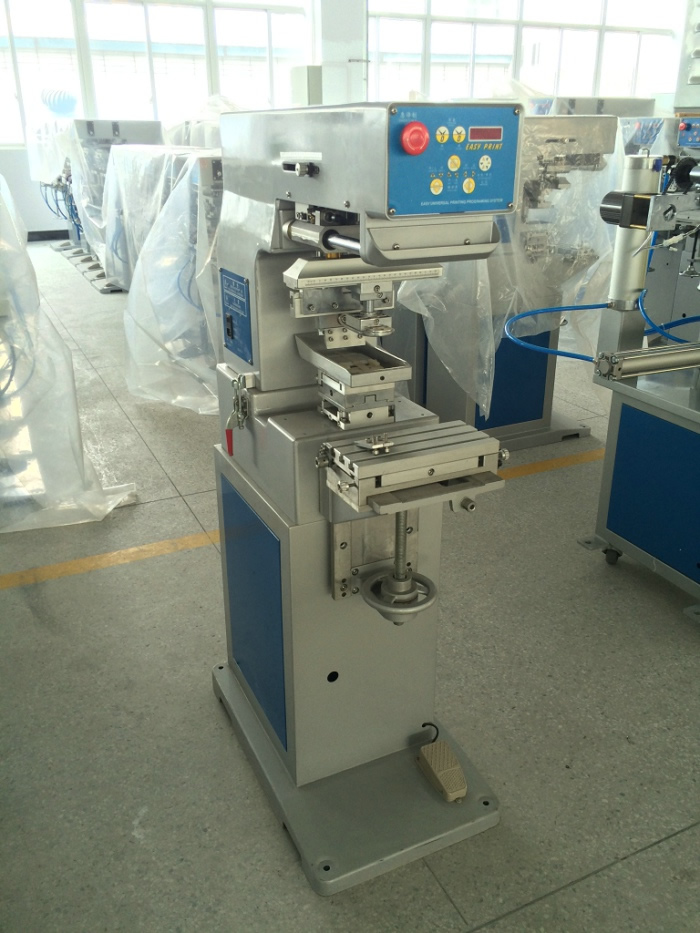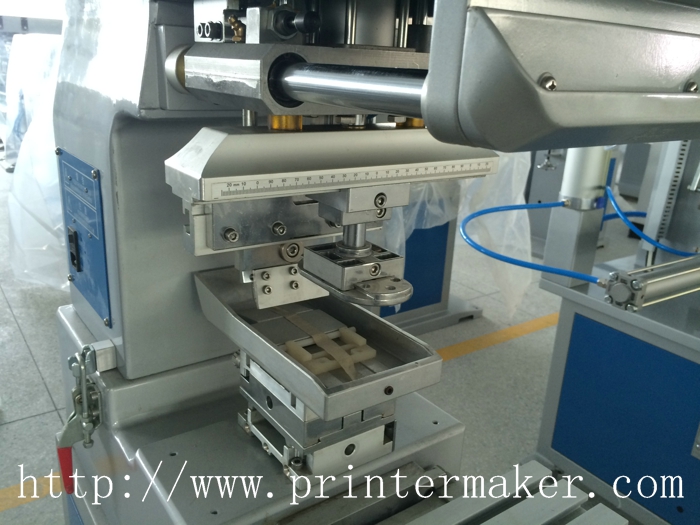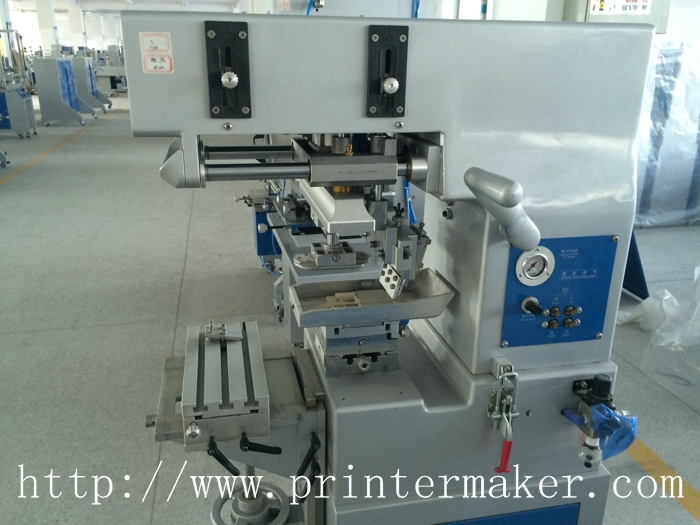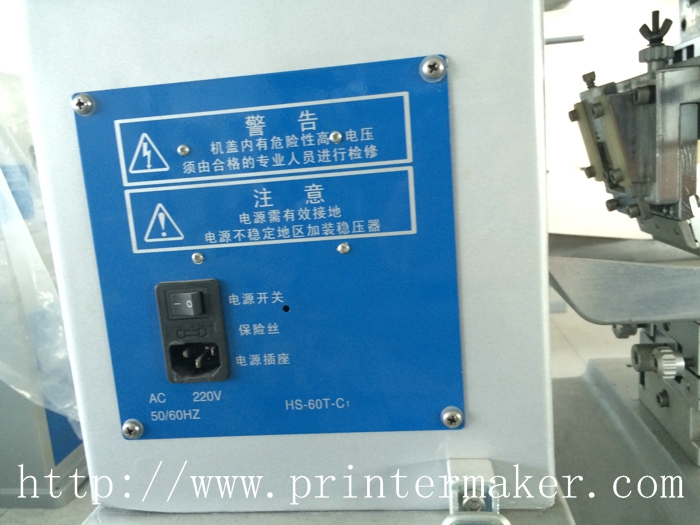 Related Product
Hot Product