Products Catagories
News & Events
Contact Information
Products
6-Color Pad Printing Machine with Carousel


Model: S6-C
Description:
6-Color Pad Printing Machine with Carousel
Price Terms:FOB GuangZhou
Payment Terms︰T/T LC
Packing︰Wooden case
Lead Time︰Within 4 days
Standards Certificate:ISO9001-2000
Power Supply:110/220V 60/50HZ
Colour Painted:Green

Specifications︰
S6/C (18 working station)
1.Max. plate size: 100×150 mm;
2.Max. worktable area: 90×125mm;
3.Max. printing area: 85×130mm;
4.Max. printing speed: 800pcs/hr;
5.Colour number: 6;
6.Air consumption: 330Litre/min(6bar);
7.Printing objects dimension:100×140mm.
8.Conveyer stroke: 125mm;
9. Station number: 18

Advantages︰
1.Total micro computer controlled operation;
2.Auto four digit counter built-in;
3.ink covering by ink roller ;
4.Fully Coin aluminium structure which is sturdy;
5.Independent pad stroke and speed control;
5.Printing speed adjustable to meet with different needs;
6."Inking twice, printing once" to get better ink covering;
7. SMC Cylinder& FESTO Pneumactic Parts

Machine Fittings︰
1. Six 4"*6" plates,
2. Six pads
3. Two blades
4. A tool box.

Ship Date︰
By sea:
within 30 days after receive T/T OR
LC.

Testing︰
Please provide:
1. 110V or 220V power supply.
2. 5-7 bar compress air.
3. Etching plate 6 pcs.
4. Fixture 18 pcs;

5. 50-100 pcs product samples.
6. Pad and thinner.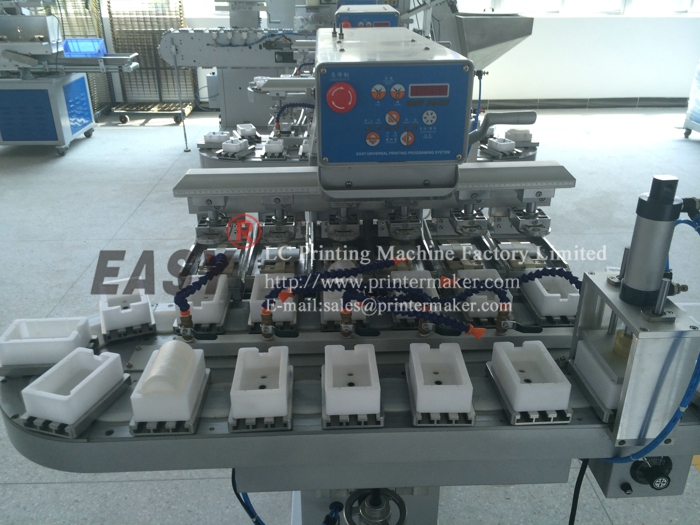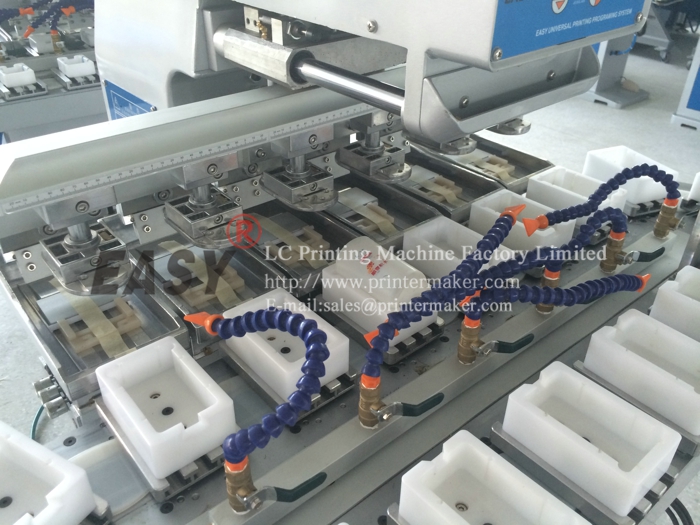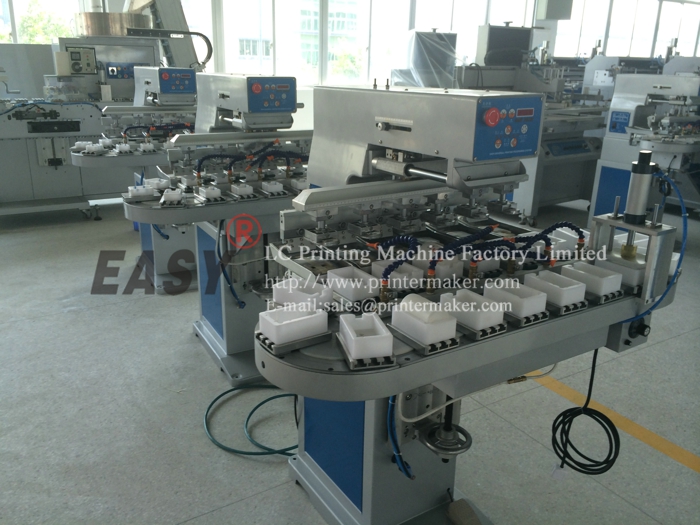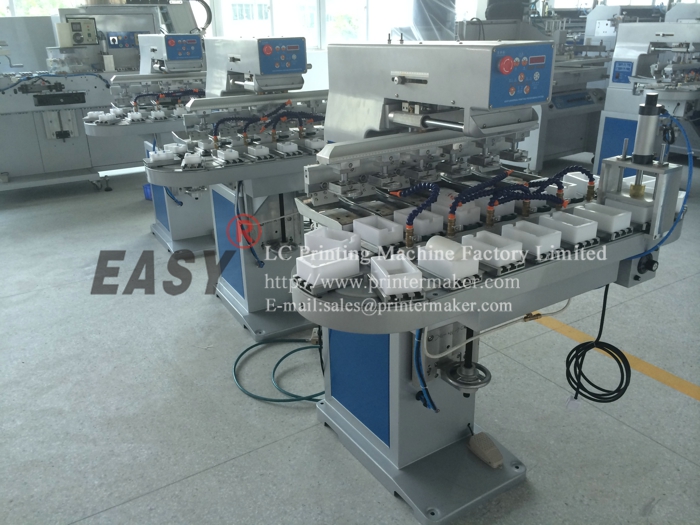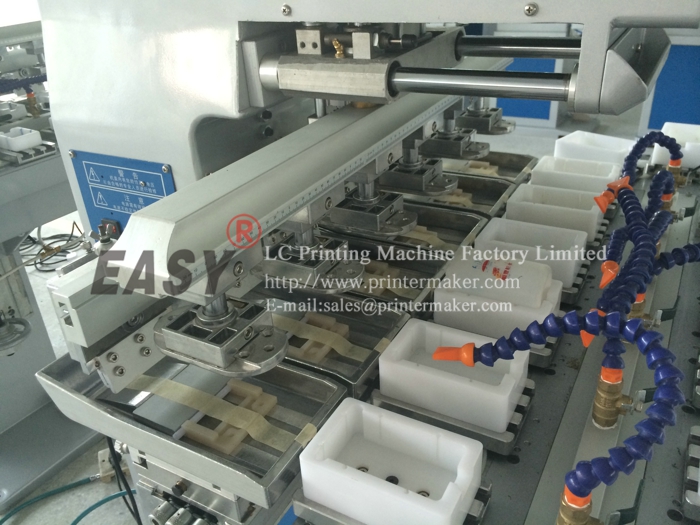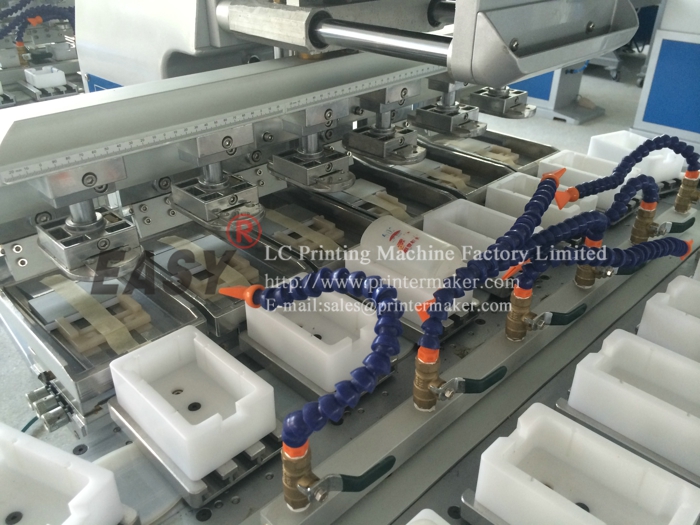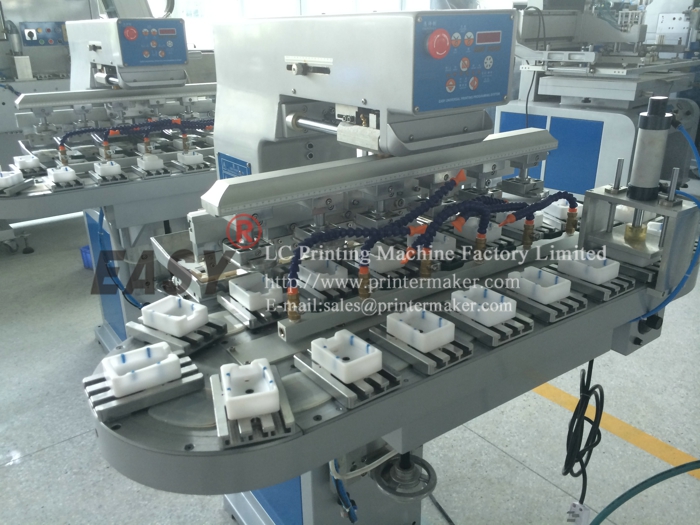 Related Product
Hot Product