Products Catagories
News & Events
Contact Information
Products
Memory card High Precision Pad Printing Machine with Turntable

Model: P2-HC
Description:
Memory card High Precision Pad Printing Machine with Turntable
Specifications
1.Max. plate size: 100x150mm;
2.Max. worktable area: 95x150mm;
3.Max. printing Area: 90×130mm;
4.Max Products Dimension: 100*140mm;
5.Max. printing speed: 1800pcs/hr;
6.Printable color quantity:2
7.Air consumption: 166Litre/min(5bar);
8.Dimensions: 920*700*1350mm;
9.Weight: 180Kg;
Memory card High Precision Pad Printing Machine with Turntable has 6 PCS printing position.
It can print 6 PCS products and two colors at one cycle
Specifications
1. Controlled by microprocessor, easy operation, running stably and accurately.
2. 4-digit auto counter built-in.
3. Cast aluminum machine frame, low weight and high intensity, turnable machine head.
4. Separate adjustment of the pad up/down stroke speed.
5. ink scraper is auto balance keeping in printing.
6. With the function of ink scraping nonstop without printing in order to prevent the ink from drying.
7. Ink cup is turnable and adjustable in vertical and horizontal direction.
8. Super long slide stroke to print large size workpiece.
9. Speed of every single pneumatic organ is adjustabl
Advantages︰
1. 2-color,gear-type conveyor with 8 stations;
2. Microprocessor control for each function ;
3. 4-Digit auto counter built-in;
4. Coin aluminium structure frame ensures sturdiness;
5. ink roller used for ink applying is easy to remove and clean;
6. Independent stroke and speed adjustment for pad up/down;
7. Auto balanced doctor blade ensures that ink can be scraped cleanly and completely;
8. Adjustable printing speed meets different printing requirements;
9. Ink roller keeps working while pad doesn't lower down ;
10. Pad takes ink twice and prints once to get thicker ink;
11. Independently adjustable ink tray base,easy to overprint;
12. Auto air drying available;
13. Japan SMC Cylinder & Germany Festo Pneumactic Parts
Machine Fittings︰
1. Two plates,
2. Two pads
3. Two blades
4. A tool box.
Application:
Applicable for small round surface as well as flat surface printing, such as cell phone button,golf, toy, Pens, PC Mouse, Small electronic accessories etc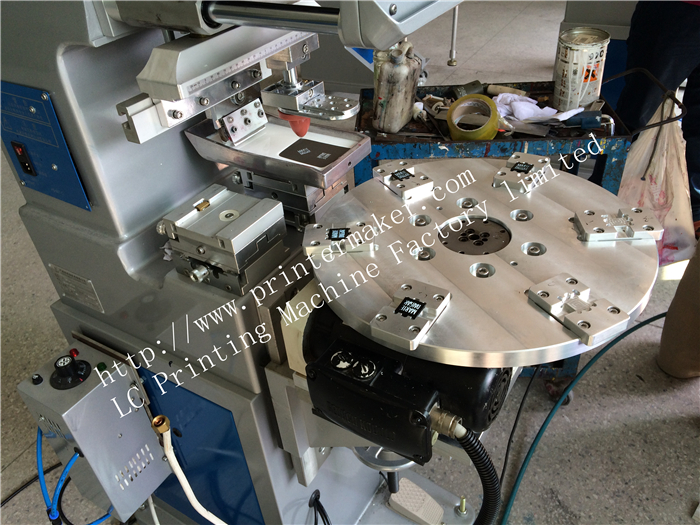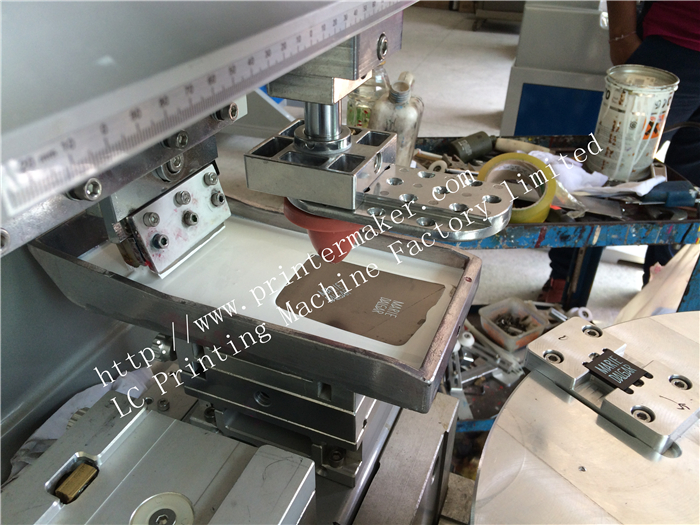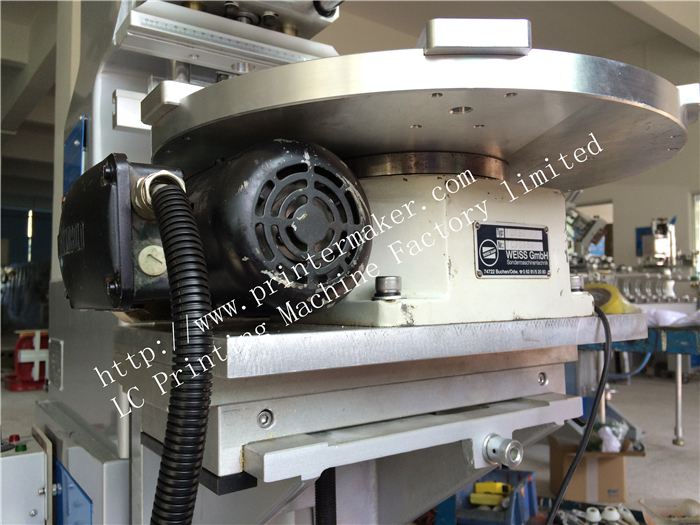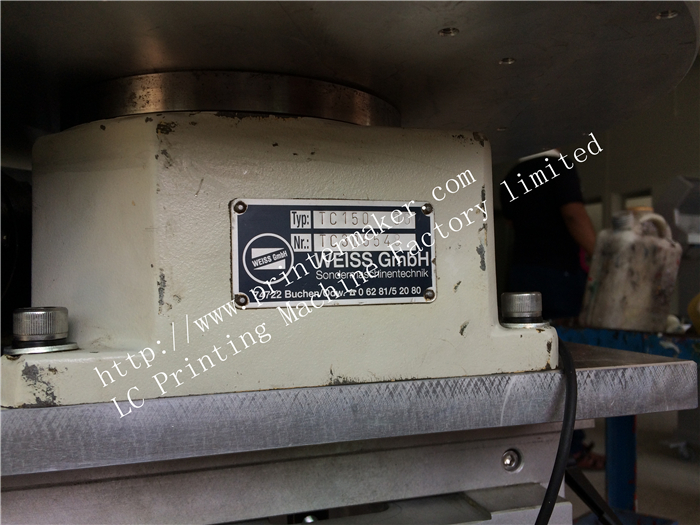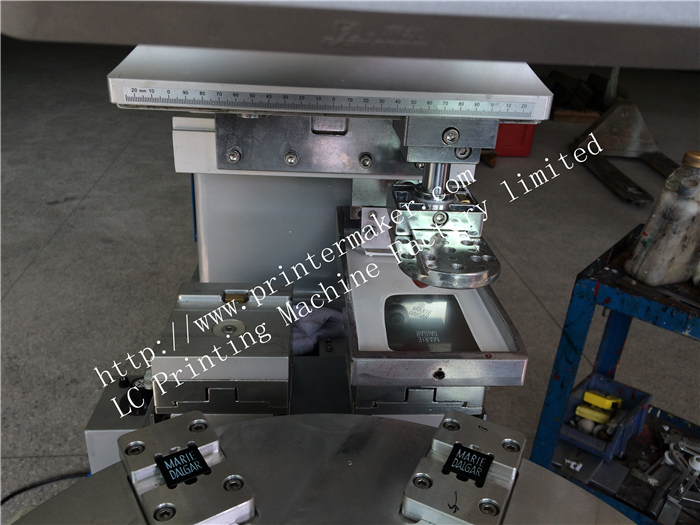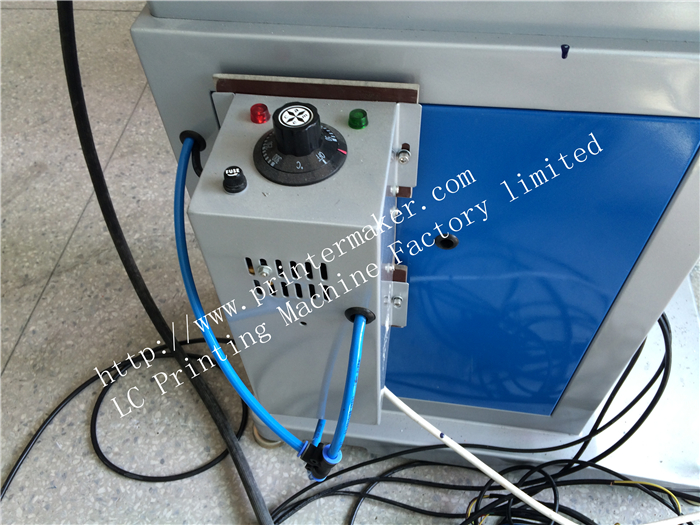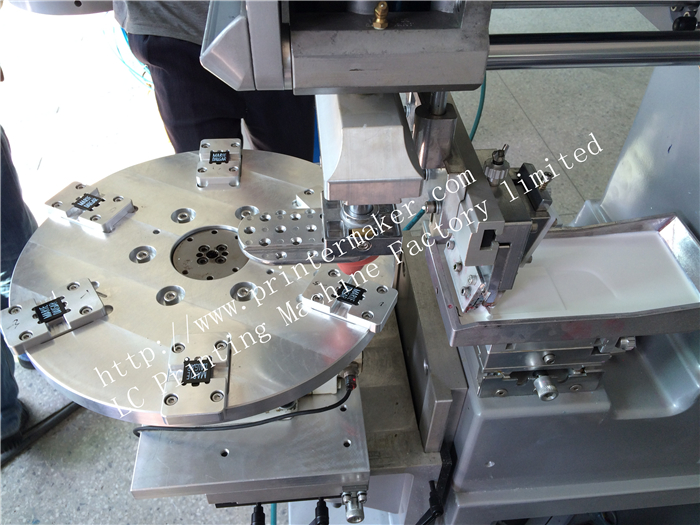 Related Product
Hot Product
Didn't find what you are looking for?
Send your inquiry
.
Memory card High Precision Pad Printing Machine with Turntable Manufacturer
search on:
Google
,
Yahoo
,
Msn