Products Catagories
News & Events
Contact Information
Products
Large Industrial Drying Oven

Model: EASY-IR100AS
Price: USD1400
Description:
Exw Factory Price:
EASY-IR100AS:USD1400
EASY-IR120AS:USD1900

Use recommend: Suitable for industrial and mining enterprises for mass production, continuous use for a long time.
Scope: For dewatering, drying, producing industries such as electroplating industry, electronic industry, alloy jewelry drip, food and plastics industry, leather industry, hardware industry and other fields, but not for the strong volatile, flammable and explosive items in order to avoid an explosion. (If the explosion-proof requirements, you must install safety facilities, such as explosion-proof lock or blast doors)
Features:
LED microcomputer controller with PID controller , timer, current and voltage display function.
1.Single or double door design depends on the box size,. Large diameter centrifugal wind wheel. Make the heat circulation more uniform
2.The shell is made of high quality cold-rolled,
LED microcomputer controller,steel with metallic paint spray. Nice overall design.is suitable for all workshops.
3.Two models material inner chamber :zinc-plating and stainless steel.
4.This product has a large stock, warming fastly,
Horizontal air circulation models KH-100 series for baking such as metal, plastic, film screen printing, leather processing industries etc.
Vertical air circulation models IR100AS series for smaller product baking such as baked paint for toys hardware parts
Technical parameters:
Model
Voltage
(V)

Temp
range (℃)

Timing range
(h)

Accu racy
(℃)

Fluct uation (%)
Power (KW)
Inner size (mm)(H*W*D)
Overall dimension
(mm)
(H*W*D)

Packing size(mm)
(H*W*D)


Net weight

(KG)

Shiping weight
(KG)

IR100A(S)
380
RT+5~250
0~99H
±1
±2
4~6
1000*600*500
1750*1130*700
1870*1210*780
152
156
IR120A(S)
8~12
1200*900*800
2000*1450*1000
2120*1530*1080
214
221
Notes
1.The modes with "A" is LED microcomputer controller.
2.The modes with "S" is stainless steel inner chamber.

Optional accessories
1. Sound and light alarm systems
2.Independent limit of the temperature controller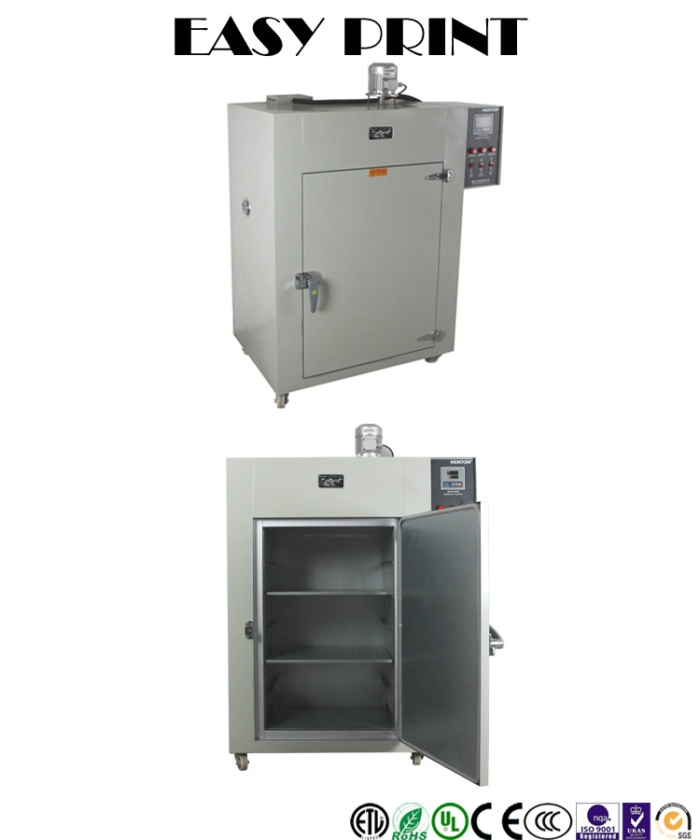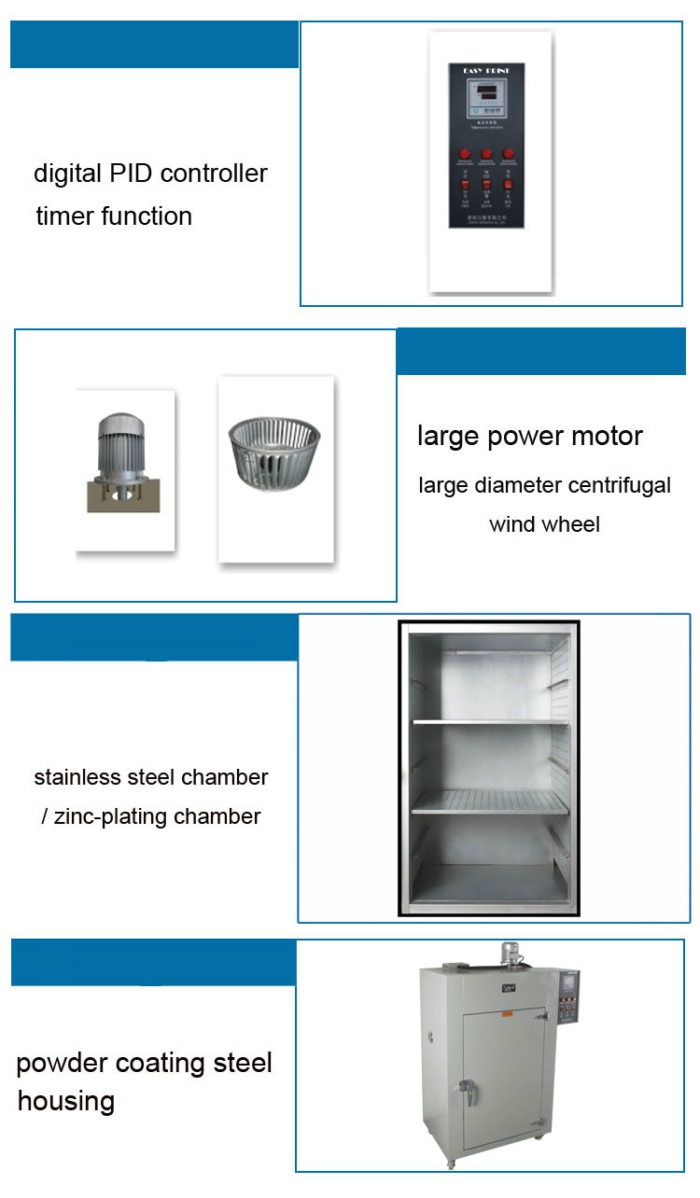 Related Product
Hot Product