Products Catagories
News & Events
Contact Information
Products
LED UV Curing System Automatic Silk Screen Printing Machine

Model: S-102LED
Description:
LED UV Curing System Automatic Silk Screen Printing Machine

Specifications:
1.For Cylinder bottle: 4000PCS/HR
2.For Ellispcs bottle: 5000PCS/HR
3.Printing diameter: 25mm-90mm
4.Compress air: 5Bar
5.Liqiud gas: 1.5Bar
6.Dominate Machines:1900mm*1200mm*1600mm
7.Scrambler: 3050mm*1300mm*1500mm
8.Machines Size: 2290mm*600mm*750mm
9.Mainly power: 380VAC/3-PHASE
UV LED Curing System Less Than 1KW
10.Feed Motor: 380VAC/3-PHASE/1KW
11.Transmission motor: 220VAC/1-PHASE/0.2KW

Advantages:
1.Full automatically printing suitable to print on various shades of cylindrical, elliptical and falt workpieces;
2.Coupled with auto workpiece feeding and loading system;
3.Flame treatment device adopted for re-treatment on PE or PP workpieces to get ultimate ink adhesion;
4.The function of workpiece placing in advance is built-in aiming on cylindrical or elliptical printing;
5.Electric sensor creates "no workpiece no printing" that leads to intelllgent monitor and smart control;
6.High printing speed that up to 4000pcs/hr will bring you with high productivity;
7.Conveniently and easily fixture adjustment and change that save your valuable time;
8.Multi-sets of this machine can achieve 2-color, 3-color and even 4-color auto printing system.
9.Adopting the most advanced UV Led Drying system, power saving,eco-friendly, which features instant startup, easy setup and low maintenace cost.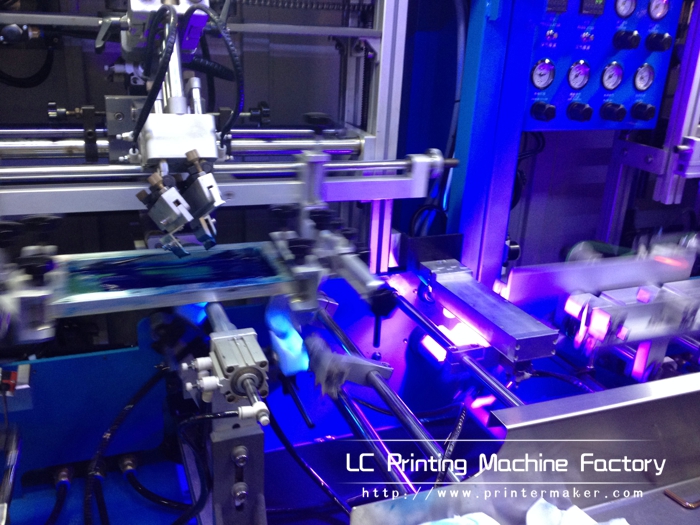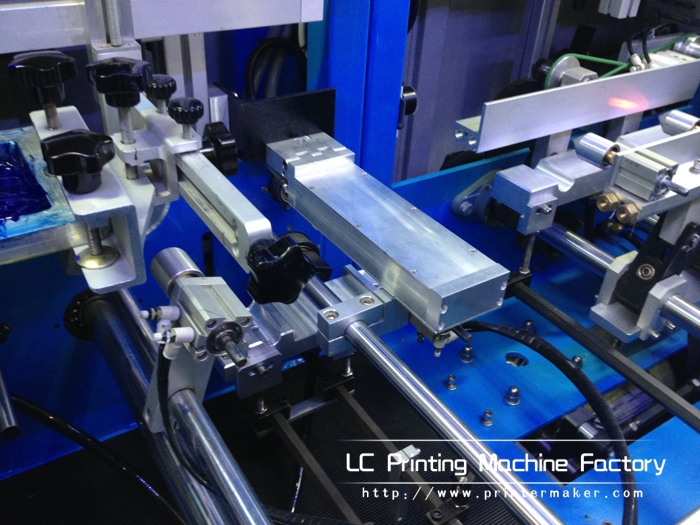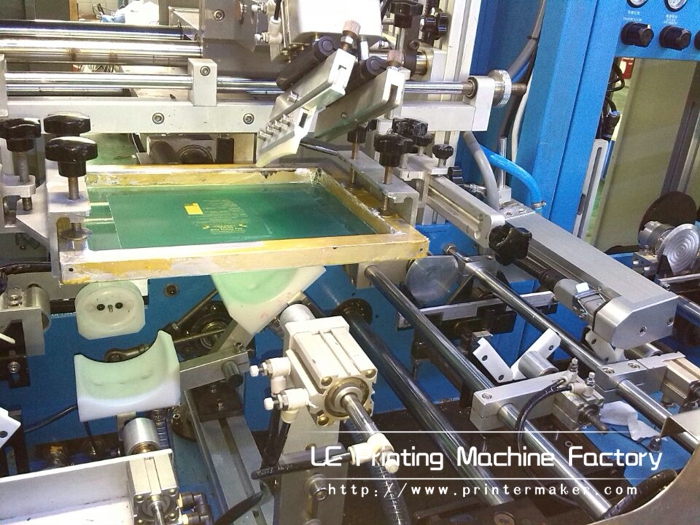 Related Product
Hot Product
Didn't find what you are looking for?
Send your inquiry
.
LED UV Curing System Automatic Silk Screen Printing Machine Manufacturer
search on:
Google
,
Yahoo
,
Msn