Products Catagories
News & Events
Contact Information
Products
Grade AA White Sublimation Mug

Model:
Description:
Grade AA White Sublimation Mug

Description:
11 oz white coated mug. The most poular size and best selling sublimation mug. Competitive pricing makes this mug a great promotion seller with a high margin of profit for you. The coating is high quality and the photo can last long time after transferred.They can be used for promotional purposes, housewarming gifts, or, simply, as a way to design your own beautiful mug set.

Model No.:
Size: 11oz
Material: Stoneware
Color: White
Diameter: 8.20cm
Height: 9.50cm
Package: Individual white box/ no white box
Packing: 47*36*45cm/ 43*34*45cm
Pc/Ctn: 48 pieces / 36pieces
Gross weight: 20kg/16kg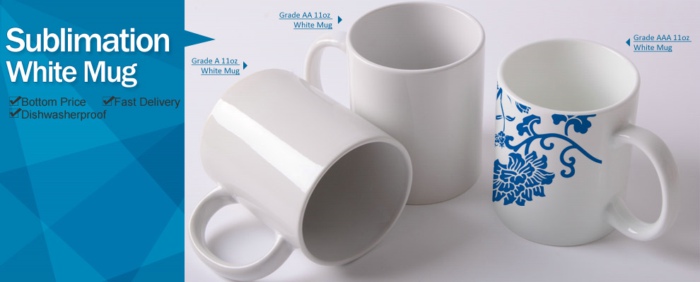 Feature:
Different Mug Grade for your choice!
Sublimation mug with sublimation coating;
Perfect for sublimation printing;
Microwave and dishwasher proof;
High quality with reasonable cost;

Quality Assurance & After Service:
Mug Quality -- FDA & US Proposition 65 Approved; Dishwasher Proof;
Free lifetime technical support on sublimation mug printing.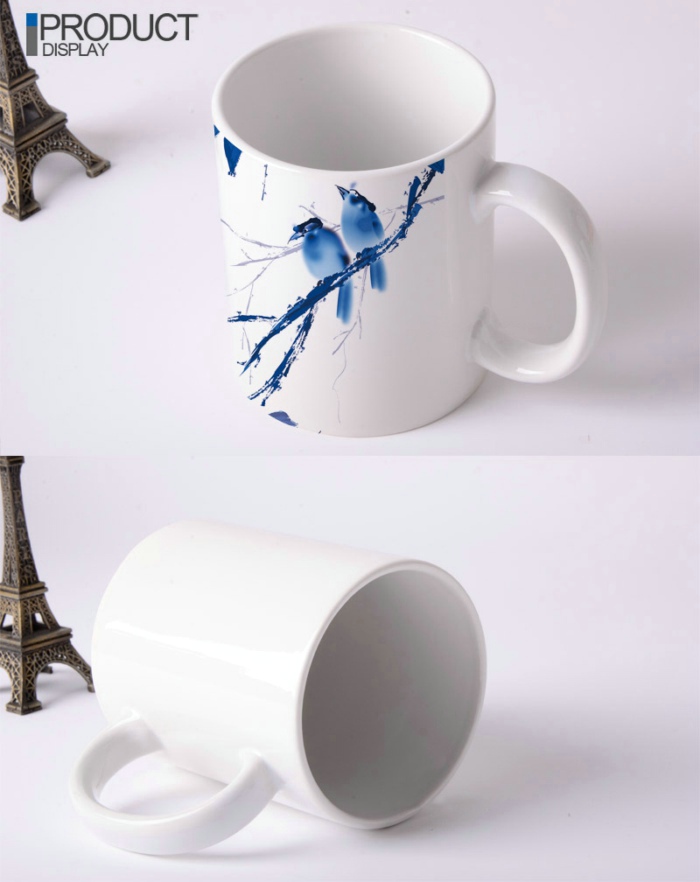 Making Process:


1. Select your favorite photo/picture from your computer.
2. Print it out onto inkjet paper by common Epson inkjet printer.
3. Sublimation ink is required.
4. Stick the paper with photo on the mug surface by heat resistant tape.
5. Set temperature and time moderately on the mug heat press machine (i.e. 180 degrees and 120 seconds)
6. Tear off the image paper after the countdown is completed.
7. Enjoy your personal designed sublimation mug!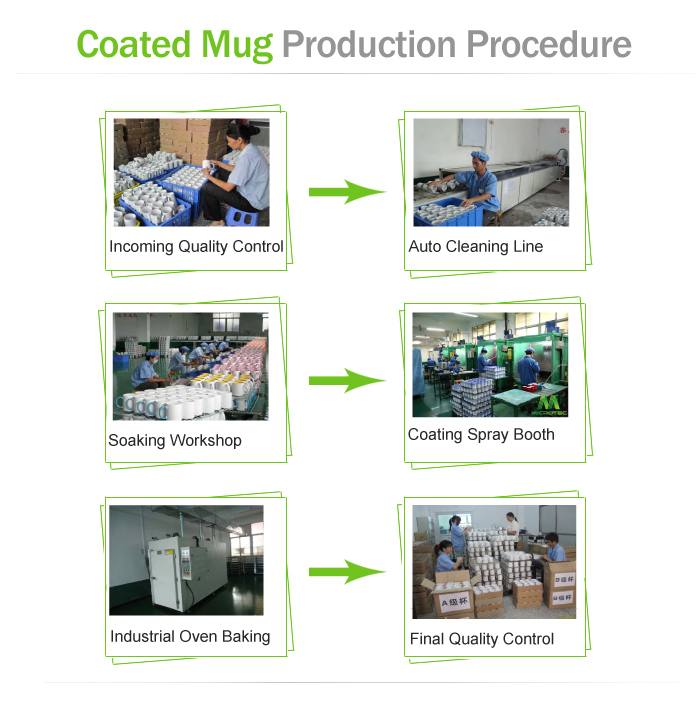 Differen Mug Grade for your choice!
Model No.
Grade
Volume
Coating
Description
AAA
11oz
Ocar Cotaing
Straight Body,
Long Dishwasher-Proof Life
The Beat Quality and Most White mug
AA
11oz
Pear Coating
Straight Body,
Long Dishwasher-Proof Life
The Better One than Grade A
A
11oz
Normal Coating
No pinholes on mug surface
The Most Popular Mug
B
11oz
Normal Coating
One or Two pinholes on mug surface
The Most Ecomomic Mug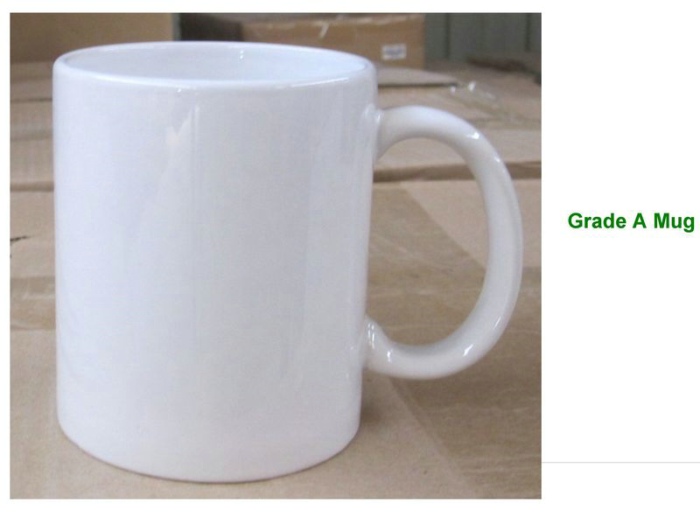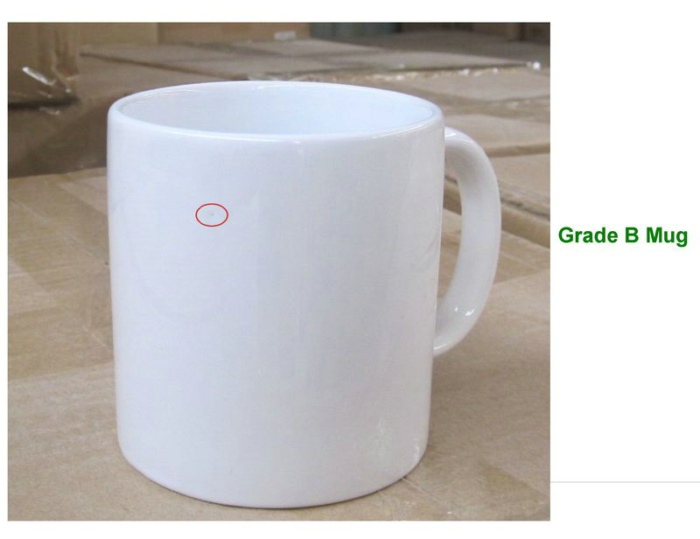 Related Product
Hot Product