Products Catagories
News & Events
Contact Information
Products
UV Curing Machine

Model: UV-4000S2
Description:
Cylindrical UV Curing Machine
Specifications:
1.Max product height:20-320mm
2.Max product width:400mm
3.Conveyer size: 400x2000mm(WxH)
4.Bottle mouth diameter:Φ12-60mm
5.Conveyer size:400mm
6.Speed:1800~3000Pic/Hr
7.Rout speed:0-10m/min
8.UV lamp power:5Kw
9.Machine power:7Kw
10.Power supply:AC 380V/ 50Hz 3-Phase/220-240V,60HZ,3-Phase
11.Machine size:2100x750x1810mm(LXWXH)
12.Machine weight:400kg
13.Packing Size:245*83*192CM Gross Weight:460KG
Advantages:
1.Suitable for the UV Ink printing cure on round,oval,flat bottles and cylindrical substrate.
2.By adjusting its lighting angle, it can also be used in the UV ink printing cure of flat or curved substrate; 3.Enclosure construction with conveyor. Apply half light (3KW) or full light (6KW) tubes, the distance is adjustable;
4.On the top of the machine equipped with an exhaust system, you can vent the inside heat of curing chamber .

Product Description:
The machine is suitable for drying and curing the round, oval plastic or glass bottles. It is widely used in the cosmestic, house hold product bottles final step printing curing. The tooling holder is removable so it is also suitable for flat products curing.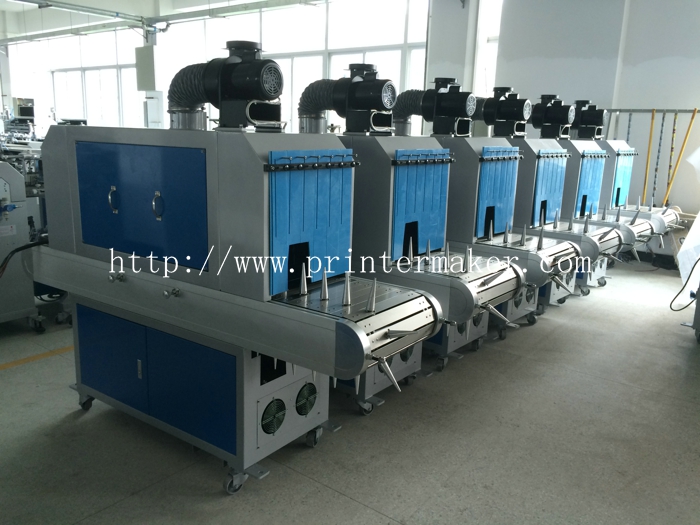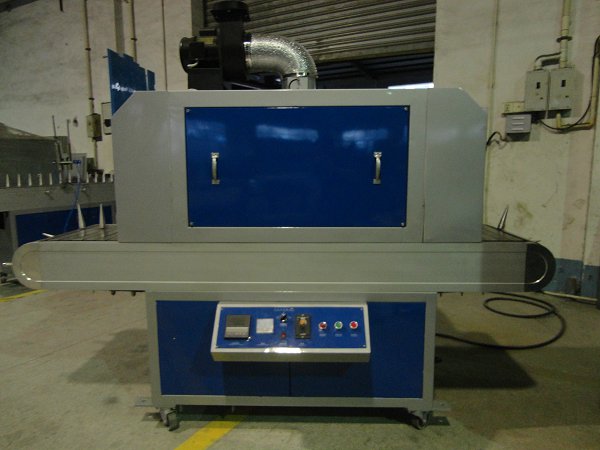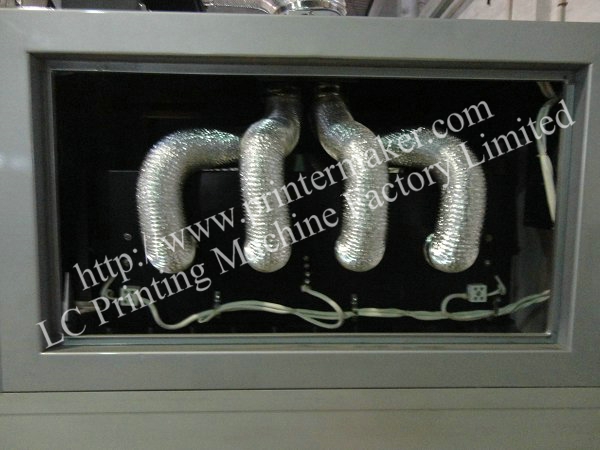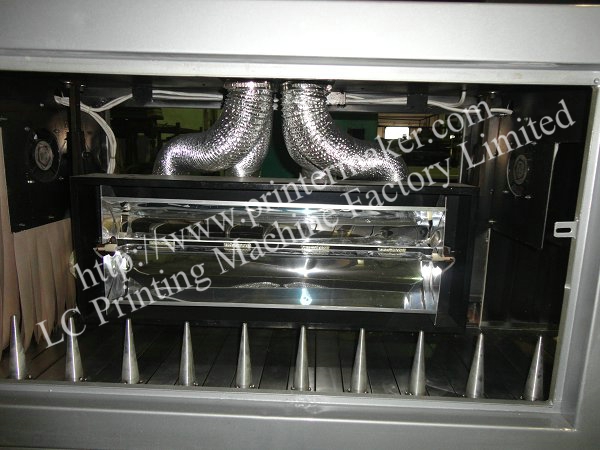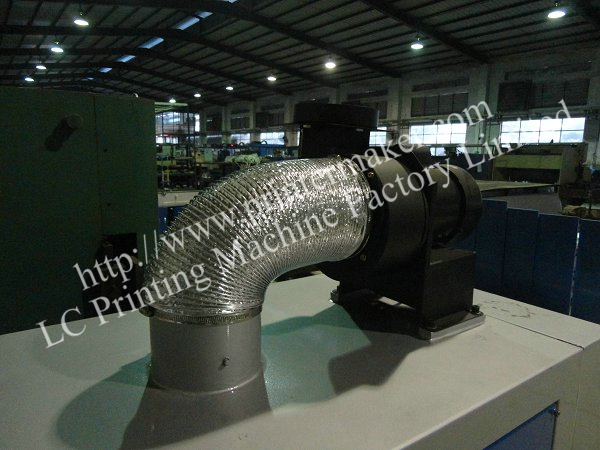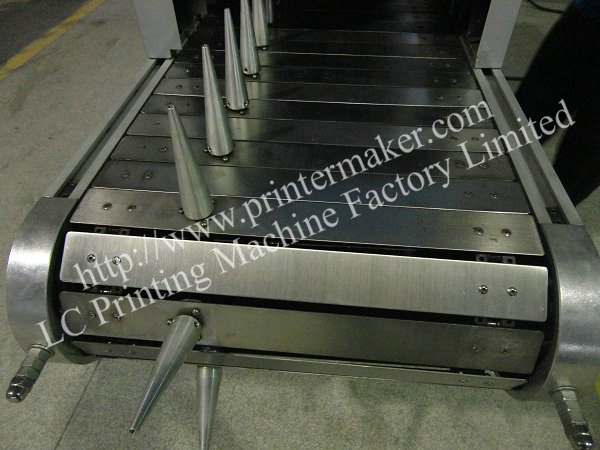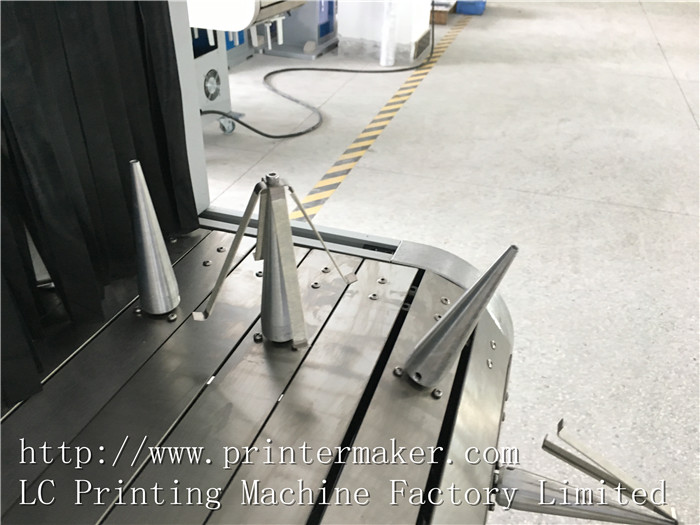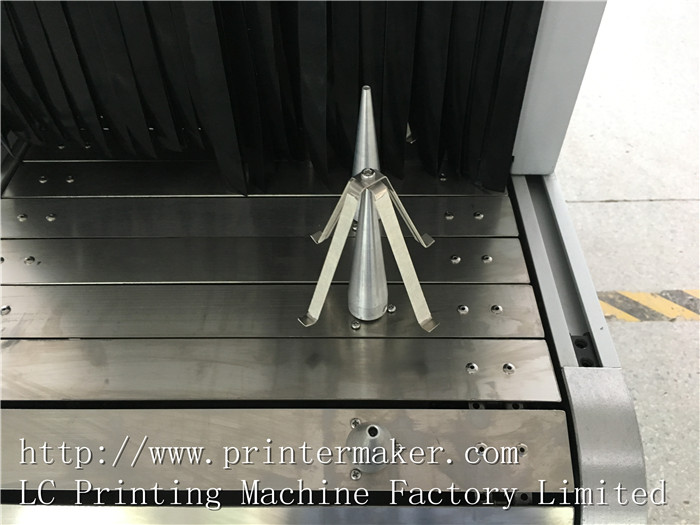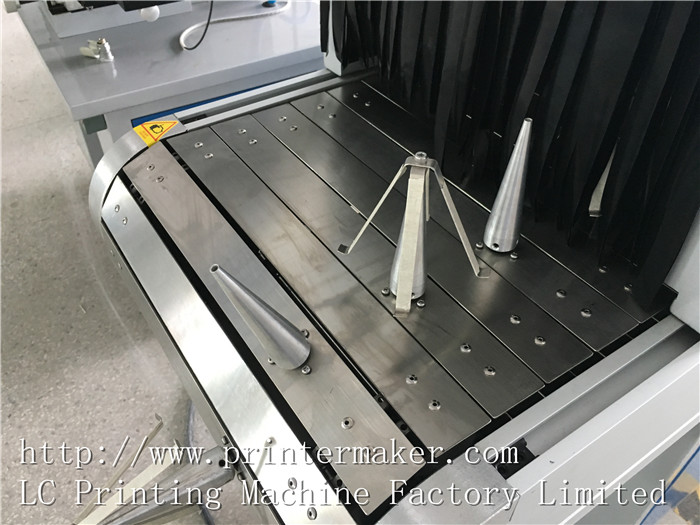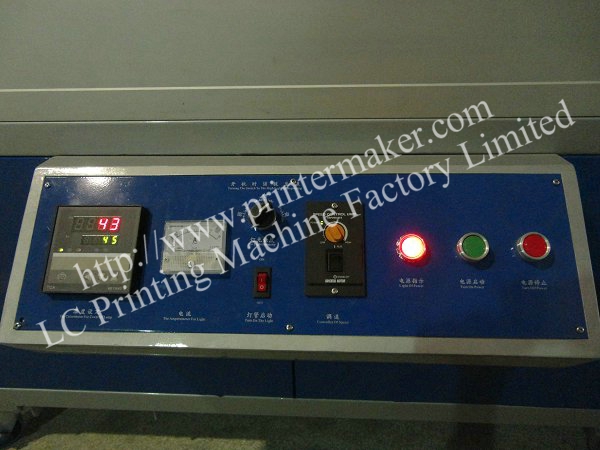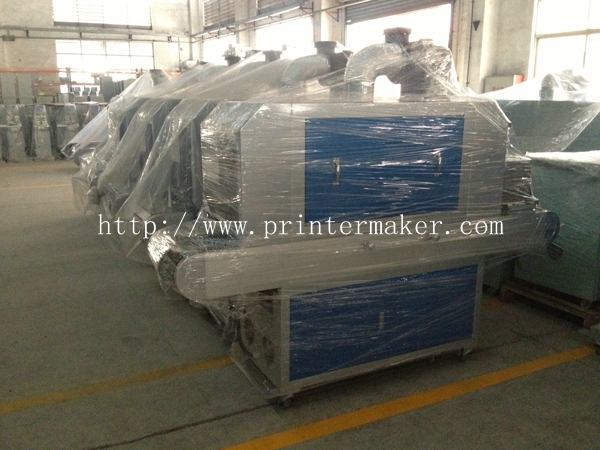 Related Product
Hot Product