Products Catagories
News & Events
Contact Information
Products
Thermal Plastic Ink Screen Printing Machine

Model: A3-300
Description:
Thermal Plastic Ink Screen Printing Machine
This machine is designed for printing on those glass bottles which is printed with thermo plastic ink. It is fitting for all those round, oval, conical, flat, elliptical glass bottles and glass containers.

Specification:
1:Maximum Fitting Diameter:φ5 -φ80mm
2:Maximum Width:5 -270mm
3:Speed:1200pcs/hr
4:Power Rate:60W
5:Mesh frame heating rate: 1000W
6: Air compressor:0.5-0.8Mpa
7:Machine dimension:700 × 700 × 1300mm

Parameter:
1. Controlled by microprocessor,easy operation,running stably and accurately.
2. 4-digit auto counter built-in.
3. Cast aluminum machine frame,low weight and high intensity,adjust convenient.
4. Separate adjustment of the working table, printing head
5. Sqeegee and ink blade is auto balance keeping in printing.
6. With the function of ink scraping nonstop without printing in order to prevent the ink from drying.
7. The machine is with stainless steel mesh frame heating function which is for melting the thermal plastic materials into normal ink state for pritning.

8. Pneumatic part of the installation of the German FESTO tubes and Air valve, Ormon Sensor, SMC Cylinder.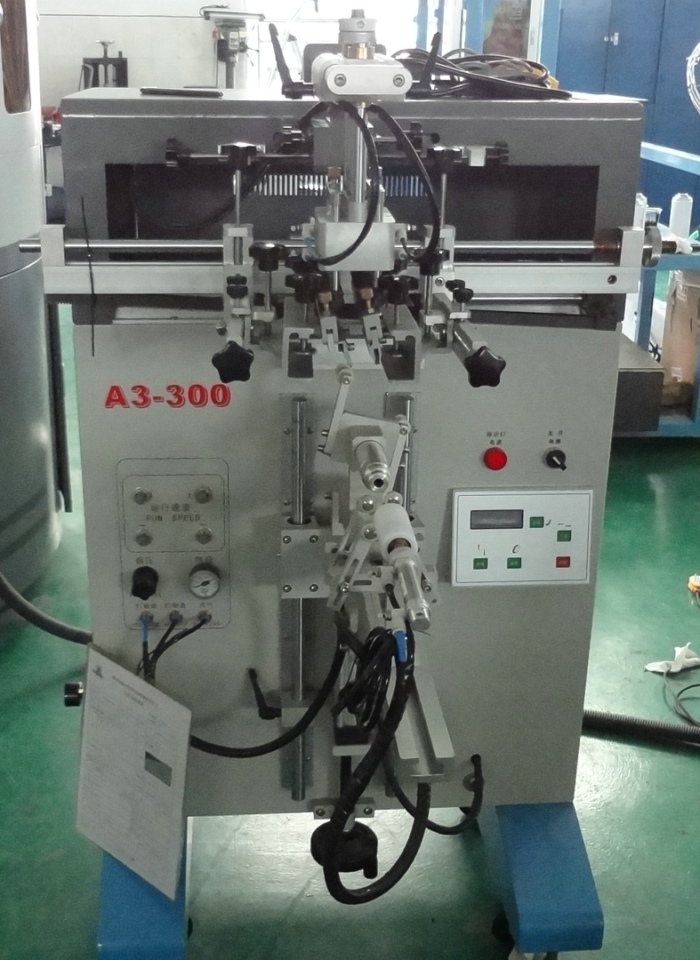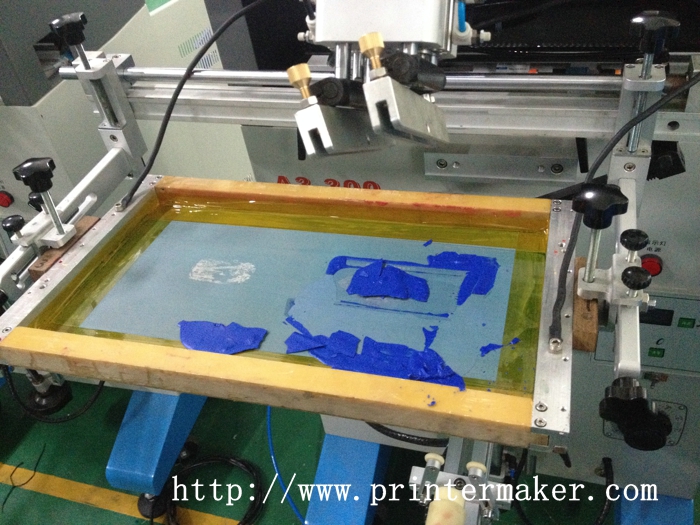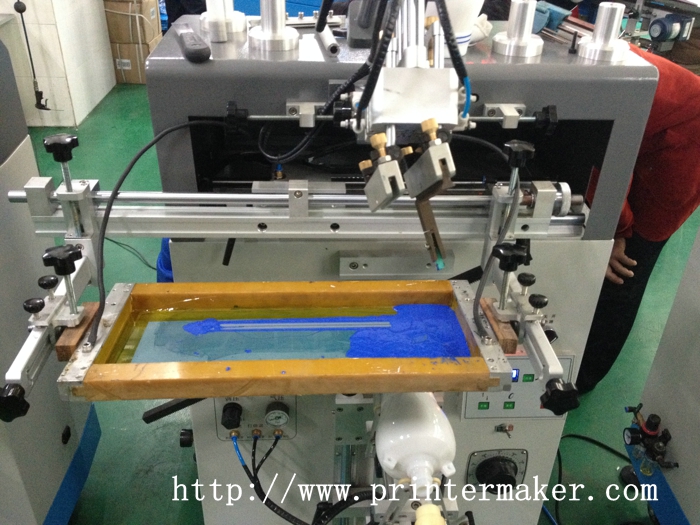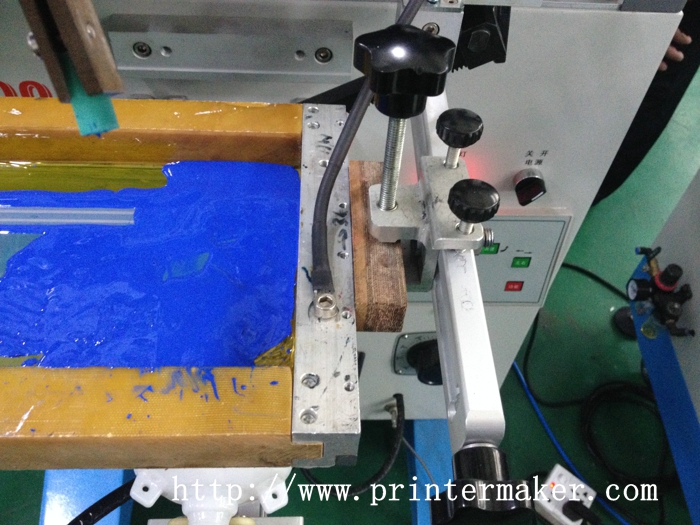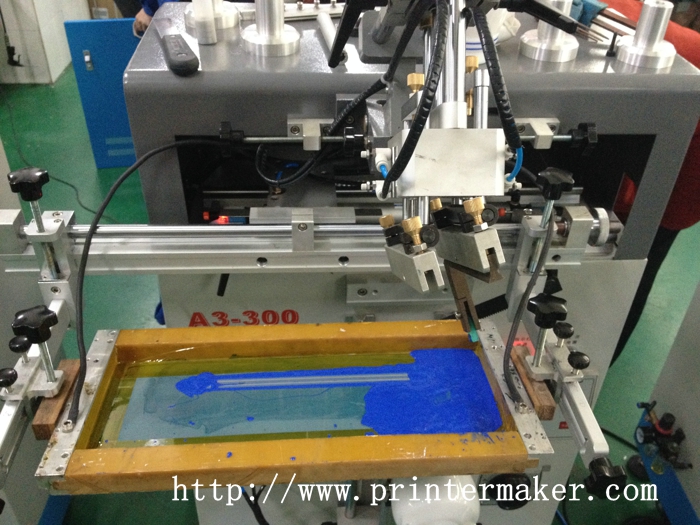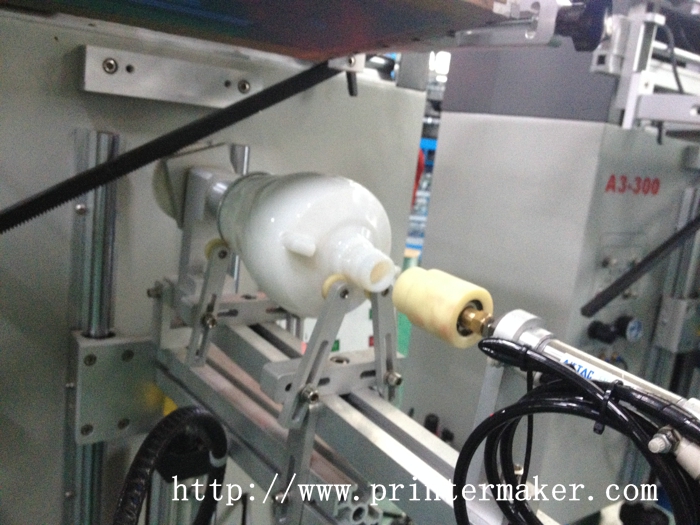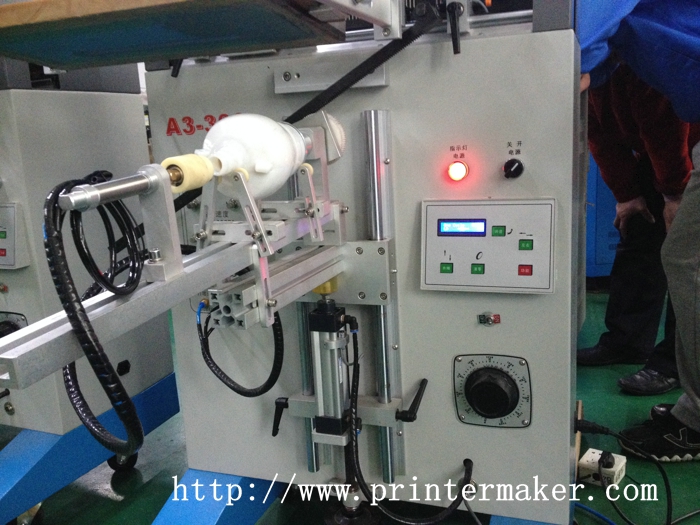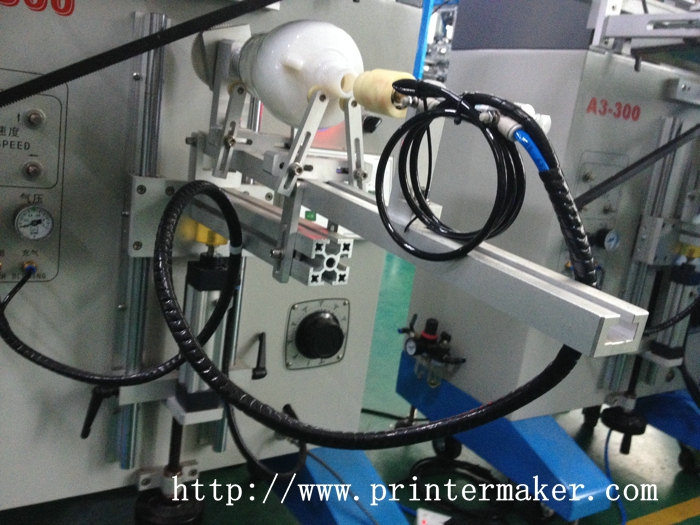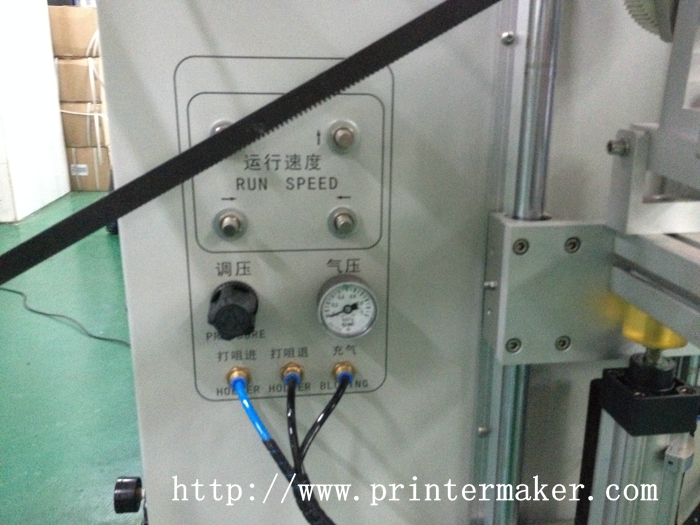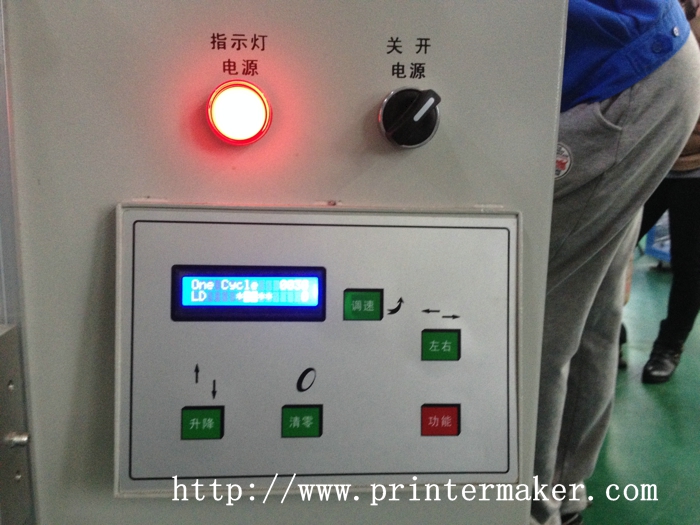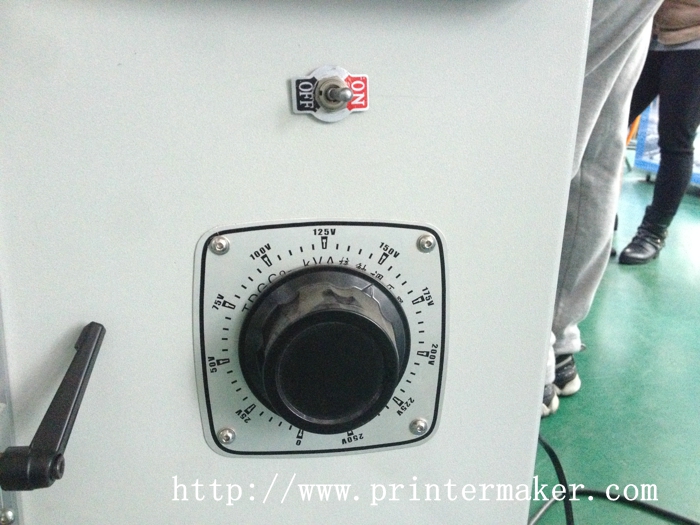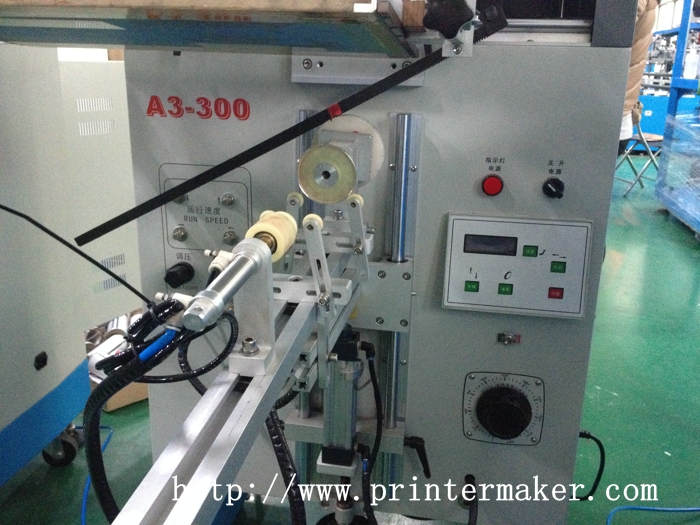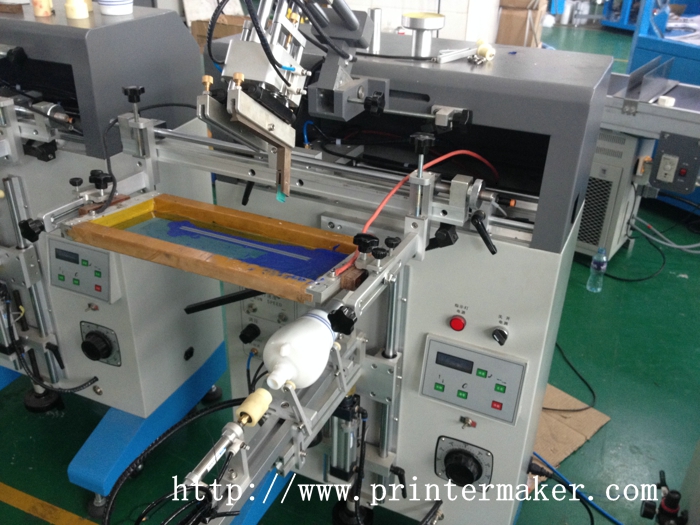 Related Product
Hot Product