Products Catagories
News & Events
Contact Information
Products
Plastic Crate Flame Treatment Machine

Model: F2-L
Description:
Plastic Crate Flame Treatment Machine
Flat Flame Treatment Equipment
Specifications︰
1.Air pressure: 6 bar
2.Flame Gun Height : 25-250MM
3.Conveyor size: 420x2000MM(W*L)
5.Power: 220V 50--60MHZ
6.Conveyor speed: 1500PCS/HR
7.Burning Gas:LPG gas/Natual Gas
8.Machine size:2200x1200x700mm
9.Gross/Net Weight: 233KG/200KG
10.Packing Size:245*65*112CM
Advantages︰
1.Mainly used for the surface pretreatment of PE and PP plastic products.
2.Micro motor imported from Japan, stepless speed timing mode is adequate for different workpiece requirement.
3.The machine is two sides equipped with baffle-boards to improve the heat efficiency.
4.Advanced gushing nozzle is design generates a good combustion result, it is a product that saves energy.
5.According to the size of your product that is to be printed, replace the fixture support to meet the different requirement of workpiece
There are two speed control with the flame treatment machine
1: One speed controller is for adjust the conveyor speed
2: The other speed controller is for adjusting the rotating speed in the flame treatment area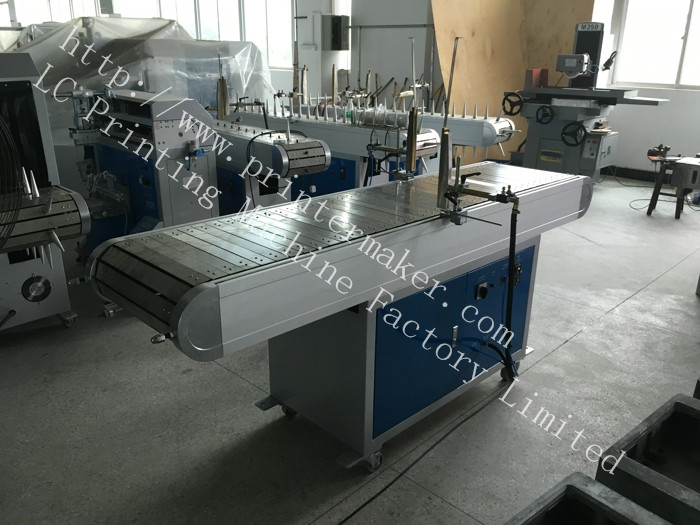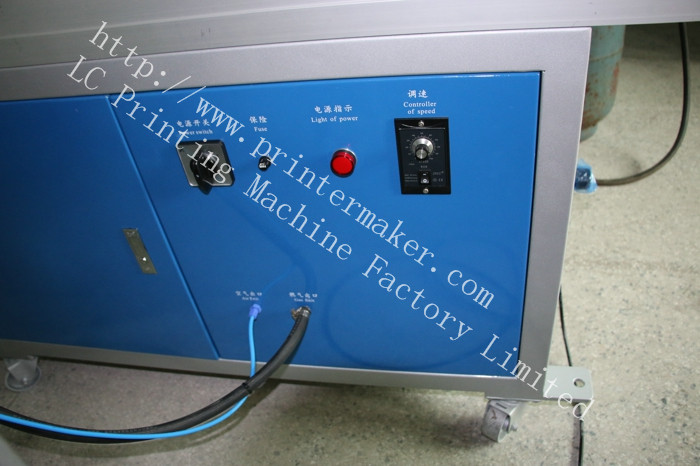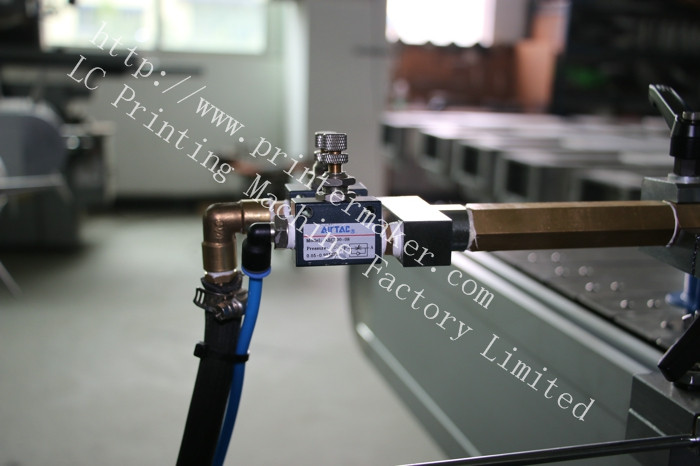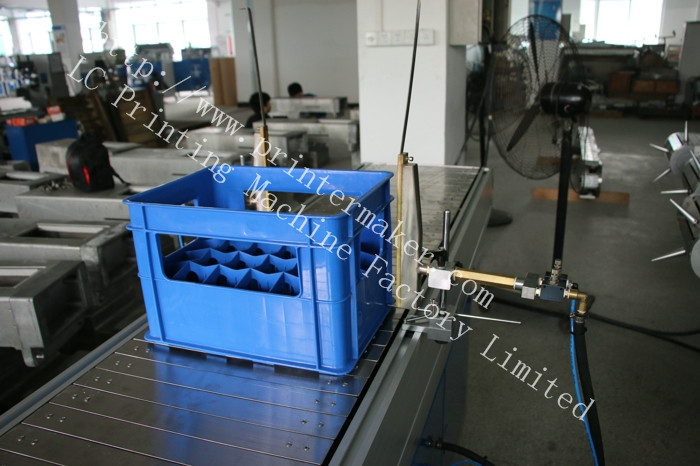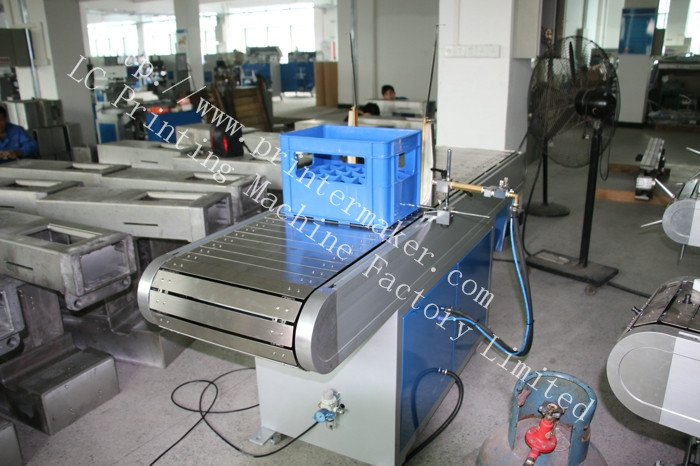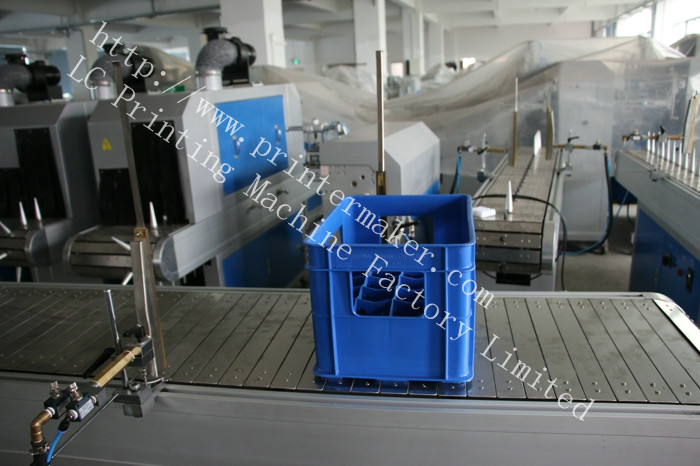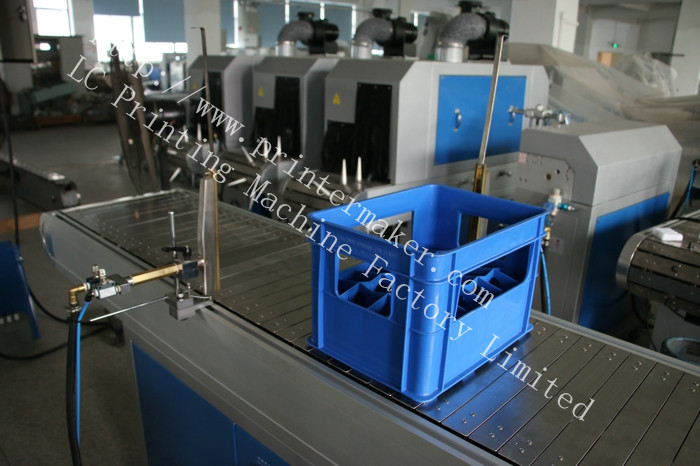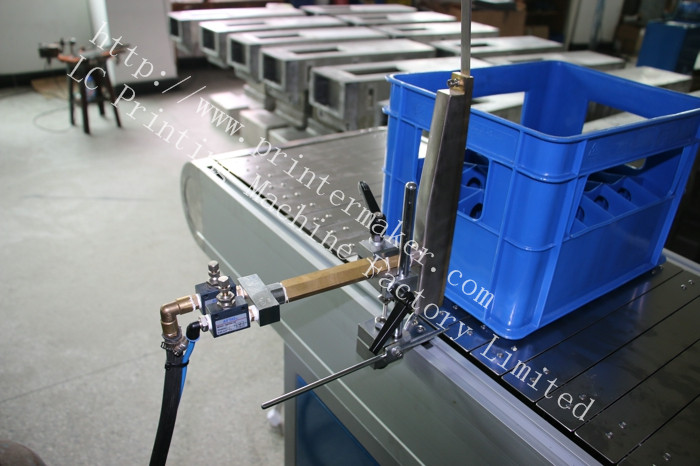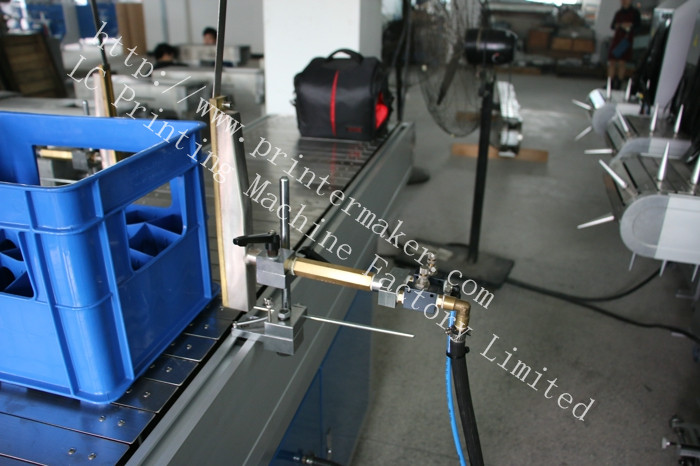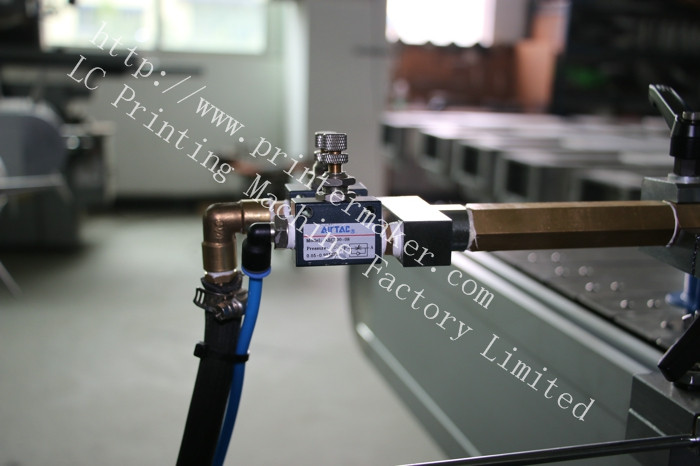 Related Product
Hot Product