Products Catagories
News & Events
Contact Information
Products
Manual Large Size Heat Press Machine

Model: EASY-HP680
Price: USD 700
Description:
Manual Large Size Heat Press Machine
Voltage:        110V/220V/380V
Power:          9000W/1.2KW
Time range:   0s-999s
Max temp:    0-300℃
Printing area: 50cm  x70cm(20"x28")  USD 700
                    60cm x  80cm(24"x31") USD 800
Gross weight: 100KG/176LBS----120KG/216LBS
Package size: 100x83x57cm/104x90x57cm
Feature: Large size printing+Thicker heating plate+Competitive cost
Features:
1.Digital timer & temp controller - Preset desired time and an audible alarm will sound when time is complete. 
Set the desired temperature (in Fahrenheit) and element will stop heating when preset temperature is reached.
2.Heating elements -Thicker heating plate with more even temp than other suppliers
3.Teflon-coated element -  The surface is non-stick, preventing scorching of transfers, and does not require a separate silicone/teflon sheet.
4.Strong metal structure - Machine is heavy-duty, commercial-grade, super stable and built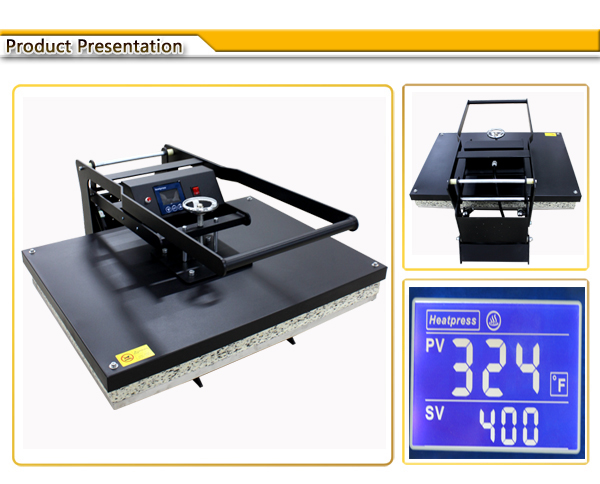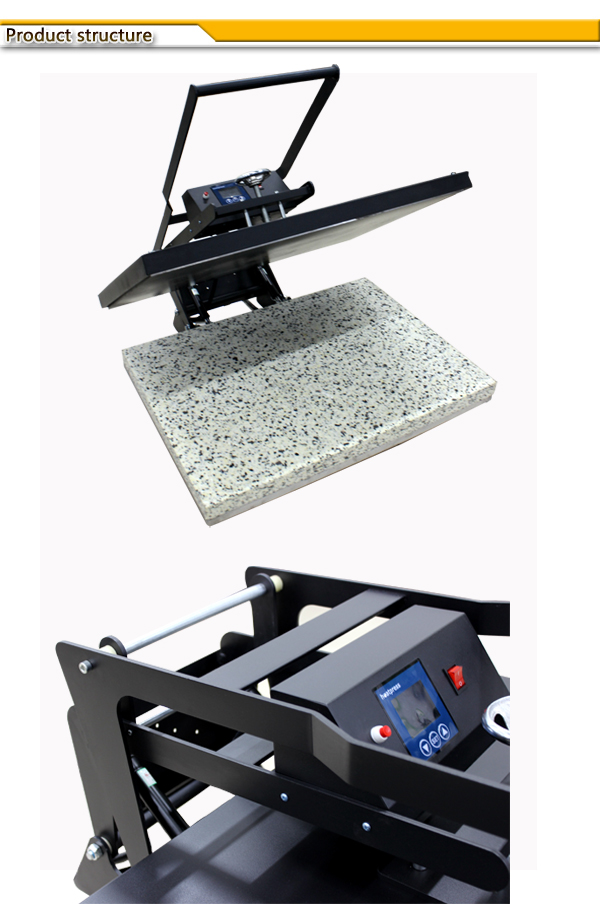 Related Product
Hot Product