Products Catagories
News & Events
Contact Information
Products
Manual Hot Stamping Machine for Card


Model: WTJ-90A
Price: USD400
Description:
Manual Hot Stamping Machine for Card
Machine Parameters:
1.Hot stamping area:60 x 90 mm
2.Worktable area:105 x 150 mm
3.Operate way:manus
4.Height adjustment:0 - 30 mm
5.Hot stamping width:50mm
6.Power:110 V / 220 V / 240 V
7.Teat wattage:300 W
8.Temperature adjustment:0-200oC
9.Weight:8.2 Kg
10.Gross Weight:9.2 Kg
11.Dimension:260 x 160 x 340 mm
12.Dimension with package:340 x 230 x 360 mm

Advantages:
1.Front loading foil system - for easy set up.300 watt flat heating element - for efficient heating.
2.Pressure control limiter - for precise printing.
3.Horizontal sliding table - for convenient working.
4.Integral lay gauges - for accurate product placement.
5.Micro adjustable auto foil feed. 60x90mm print head.
6.Pen jig and type chase included.

Testing:
1. a stamping plate;
2. some golden foil;
3. some samples.

Product Description

H-900 is an ideal machine for specialist printers of smaller items, the hobbyist, for taking to craft fairs and pony shows or simply those on a limited budget.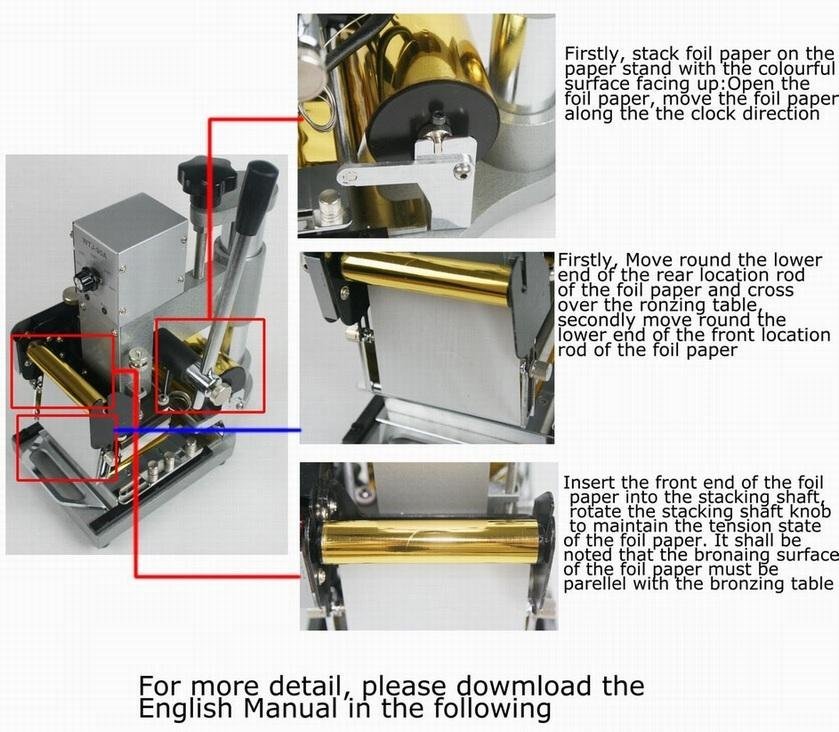 Related Product
Hot Product