Products Catagories
News & Events
Contact Information
Products
Hot Stamping Silicone Rubber Roller

Model: EASY-SRR
Description:
Hot Stamping Silicone Rubber Roller
Specifications:
Excellent heat resistance
flame resistance
ultraviolet resistance
weatherability and anti-ageing

Stamping silicone roller Applications:
Stamping silicone roller is one of end products of HTV silicone rubber; therefore, it has similar properties .
It can be applicable in high temperature hot stamping plate, hot stamping roller and silicone rubber products which are heat conductive and temperature resistance. It is especially suitable for making colored products and pressed products. Stamping silicone roller is an optimal material for making high temperature heat transfer printing, due to its fast heat conductivity, wear resistance, dilute acid and alkali resistance, aging resistance.

Stamping silicone roller description:
Stamping silicone roller is specially designed for producing heat transfer printing silicone rollers, silicone rubber sheets, and hot stamping silicone rubber plates. It has excellent high-temperature resistance, which added with high-temperature resistant and flame resistant materials like alumina, magnesium hydroxide, etc. and has quick thermal conduction, wearable, resistance to acid and alkali and anti-ageing . The product is the best raw material for manufacturing high-temperature heat transfer silicone rubber roller.

The hardness of the silicone rubber depends on the requirements of the customers. The general specifications of hardness include 40 shore A, 50 shore A, 60 shore A, 70 shore A ,and 80 shore A, the maximum hardness can reach 90 shore A.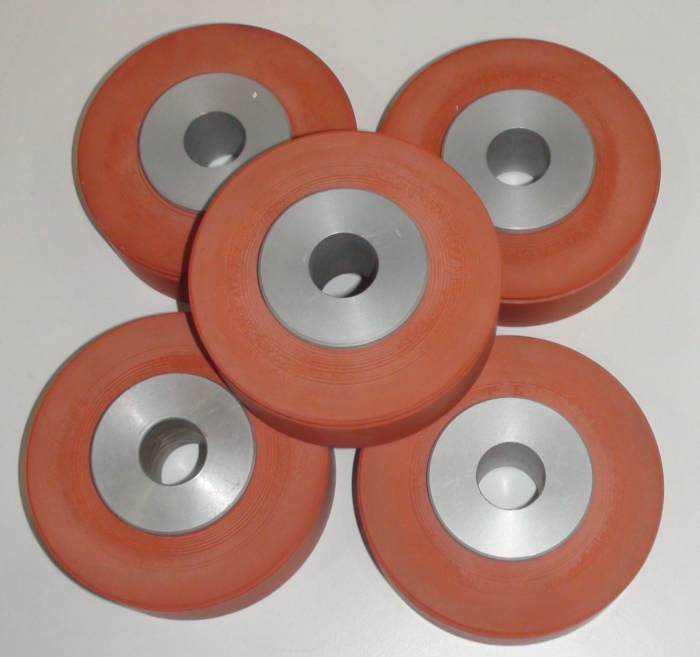 Related Product
Hot Product