Products Catagories
News & Events
Contact Information
Products
Heat transfer machine for Painting Bucket

Model: AHT-260
Description:
Heat transfer machine for Painting Bucket

Technical Parameter:
Heat Transfer Printing Size:H280XØ320mm
Printing Spead:400 PCS/Hour
Power:220V 50-60MHZ/3800W 35A
Air Pressure:5-7 BAR
Machine Weight:
780kg
Machine Size:1600x1200x1900MM
Product Advantage:
bucket heat transfer machine is suitable for packaging and printing of all kinds of drums and containers, including: transfer printing of paint drums, transfer printing of lubricating oil drums, transfer printing of waterproof paint drums.
Oil barrel, taper barrel transfer printing, chemical barrel, plastic barrel transfer printing, white latex barrel, agricultural pesticides, fertilizer, lubricant barrel, grease barrel,
Decoration and building materials industry, automotive mechanical lubrication barrel system, etc.
1. exclusive patents, the latest technology in line with international standards. Patent No.: ZL201620065617.6
2. the color pattern can be transferred at one time without loss of color.
3. the entire transfer product, without ink residue, is safe, non-toxic and environmentally friendly.
4. the process is simple, the process is few, the efficiency is high, and the simple equipment can also print realistic designs.
5. after processing, the products are bright, beautiful, colorful, clear picture and text, and enhance the added value of products.
6. Suitable for factory batch production, according to the size characteristics of your products, tailor-made machines for your company.
Functional characteristics:
1. PLC control system, simple parameter setting, easy to operate, easy to learn and debug, only need to input three parameters of taper barrel mouth perimeter/barrel bottom perimeter/barrel height to automatically calculate the action trajectory.
2. equipped with pressure sensors, pressure is more balanced. Hot stamping pressure, temperature, speed and time can be adjusted.
3. the clamp base can adjust the angle and position.
4. the fastest printing speed can reach 4 seconds.
5. the digital display of the tension control system can be adjusted to prevent the uneven transfer film.
6. the imported sensor is equipped with two speed collecting film.
7. the pattern of the transfer product is not deformed without stretching, bar code and two-dimensional code are legible and easy to read.
8. imported silicone materials can withstand temperature and pressure, and the temperature and speed can be adjusted.
9. the machine uses XYZ three axis servo and fan parameter trajectory to make the pattern docking more precise.
10. the machine is a patented product: ZL201620065617.6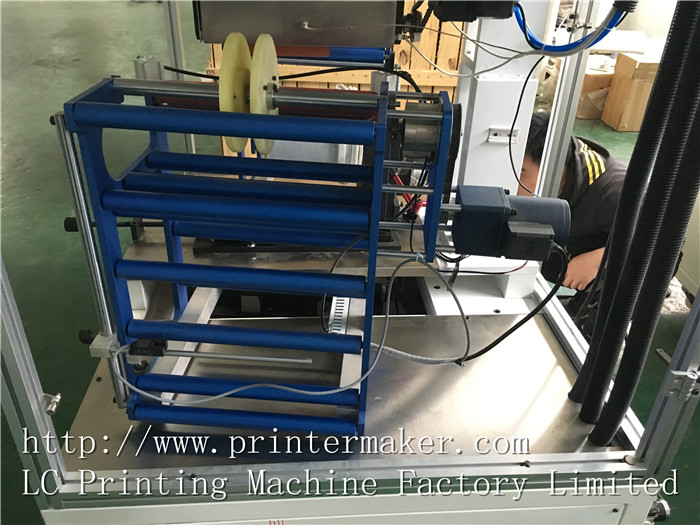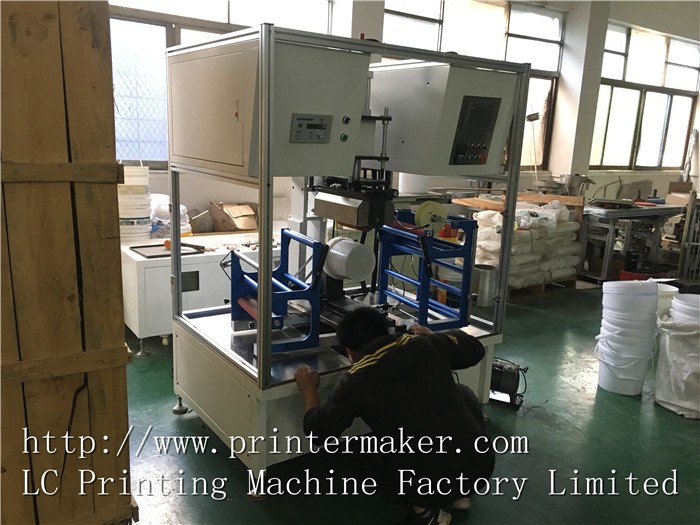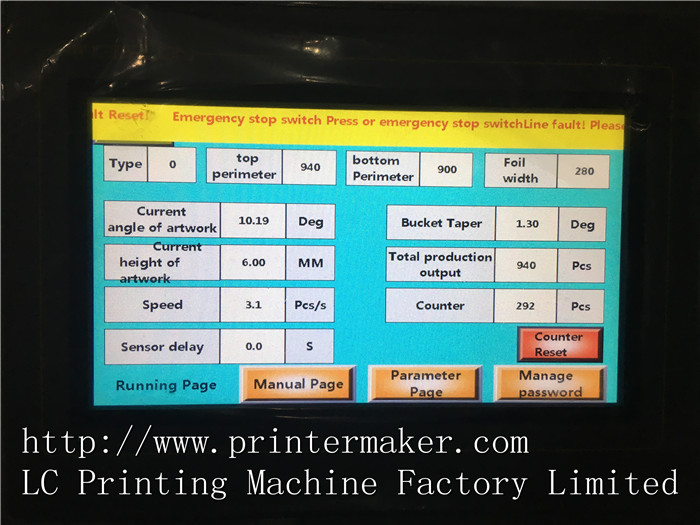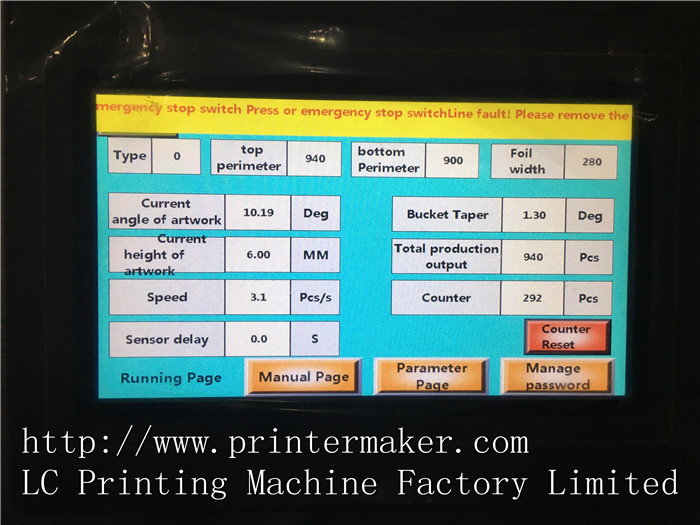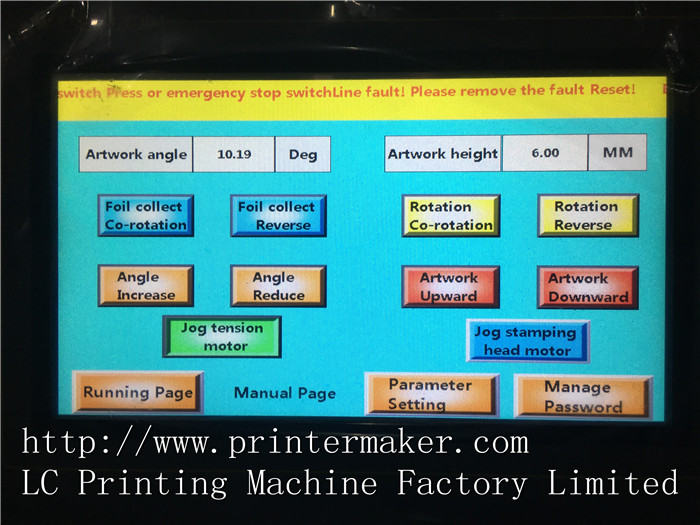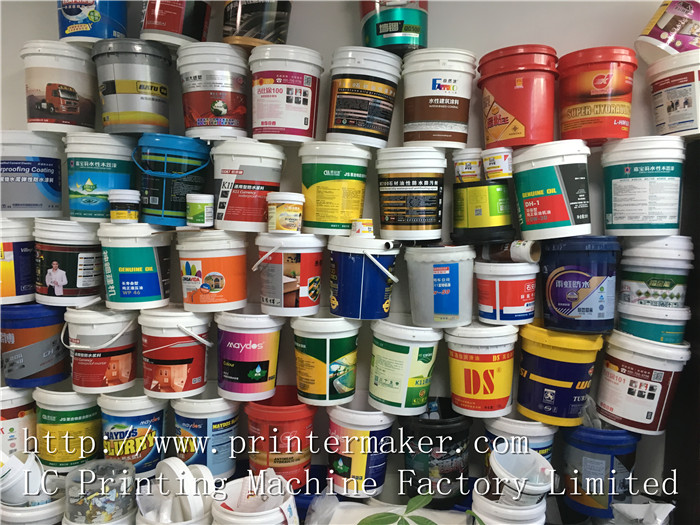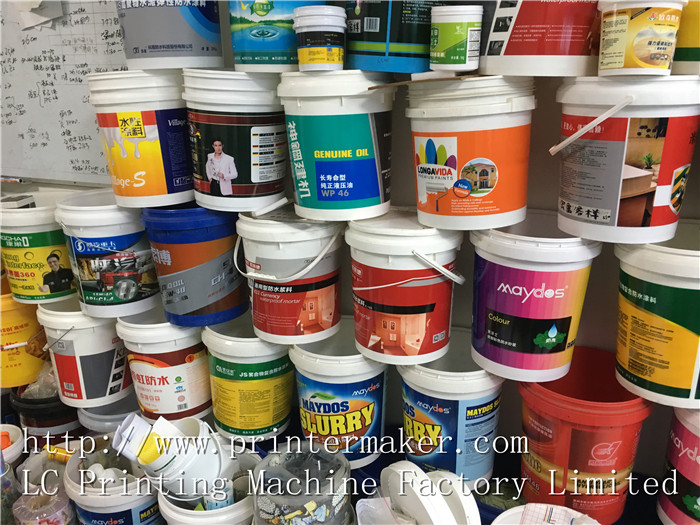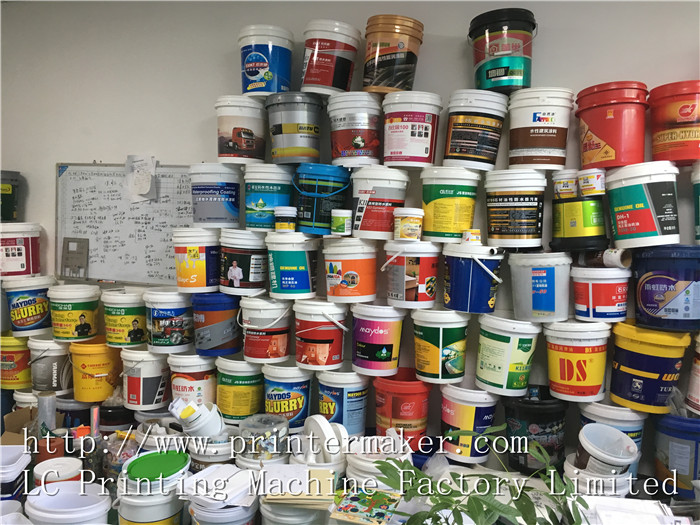 Related Product
Hot Product